Walk into Town: Onwards Downhill
17/03/21 10:19
Since my diagnosis of MS less than two weeks ago I have been conscious of my movement and the requirement to keep some miles in those legs to keep them going - even if I've nothing in particular to do. My standard aim for those pesky 'steps' prior to MS was 8000 a day. With work I was always doing between 12 and 17k steps, and on days off in these Covid days a lot lower (no pub crawls to walk). The average though would be well over 10k. I'm going to keep the aim at 8000 now and I don't feel any reason to change it. Indeed it may be more important than ever.

I decided to go on a walk yesterday with the aim of exceeding 10k and I did easily - finishing on 15k. The main thing was a long walk into Liverpool from home taking in Anfield Cemetery, Anfield Stadium and the walk down to the Adephi via Everton Valley Park. The walk was about 5 miles.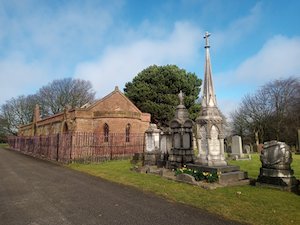 The walk took me along the East Lancs and Walton Road before I ducked into Anfield Cemetery, as it's always nice to walk through where all the dead people are, and then on past Anfield. I was a season ticket holder back in the 1980s and in more recent times a Priority Ticket Scheme member, but I haven't gone to a match at Anfield since they built the fantastic new stand. God it's enormous.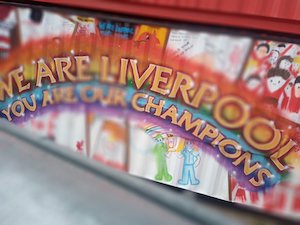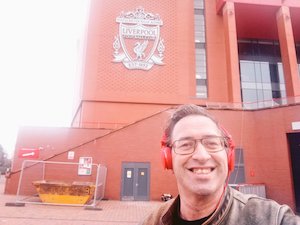 After Anfield I decided to walk on, trying to get some more miles in. Thought I'd go to Everton Valley Park for the vista over Liverpool. The skyline along the Mersey looks great from there. In the end I decided it was al downhill from there into town so I'd continue and get the 17 or 19 back. It was a good call. Met a nice bloke walking his dog who chased after me to tell me my laces were undone on one of my trainers. I couldn't hear him with my headphones on. I thanked him, as there was no way with my current lack of feelings in my legs and feet I'd ever have felt them being loose. Got chatting to him, and despite his Everton hat he was a sound bloke. Explained about my numbness and he told me about his son dying at 19 and daughter at 24. Bloody hell. There is always someone else worse off out there isn't there. Had a good chat about all things cheerful, and football (which is a mixed bag for both of us at the moment).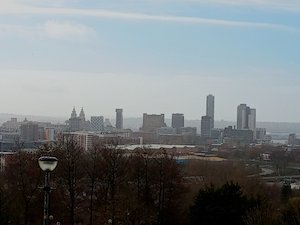 Town was an absolute mess with so many roadworks around the centre. Hope they are timed to be sorted by the time everything has opened up - if not it is more disaster for the companies that have been shut for months. Sod's Law and bad planning dictates that the works won't be completed in the next couple of weeks. I saw hardly a workman anywhere along the hundreds of metres I walked past. Fingers crossed though.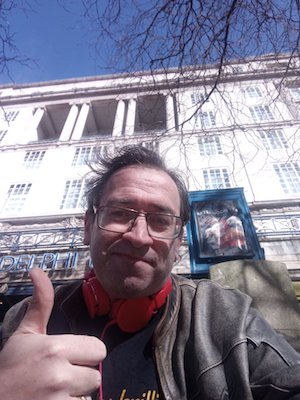 Didn't fancy walking back - it's uphill. So hopped a No.19 and I was sorted. It was a nice day and a good walk. It's good to know I can walk five miles with no ill effects. Though my feet were sore.

Onwards and upwards.