28/09/23 23:11
I'm off work this week so I had to take the opportunity to get out for a few days out, didn't I? And if you know York, you know how bloody good it is on multiple levels—but particularly with regard to ale places. So it wasn't a surprise that I picked it for one of my trips out. I last came here for my 50th birthday bash with a few mates. This time it was just me on me tod. I had a train getting me there around midday and I had one night booked in a hotel (well a pub—not a real ale one though). So I had the best part of two days to spend on a good wander around one my favourite (none Liverpool) cities. Huzzah!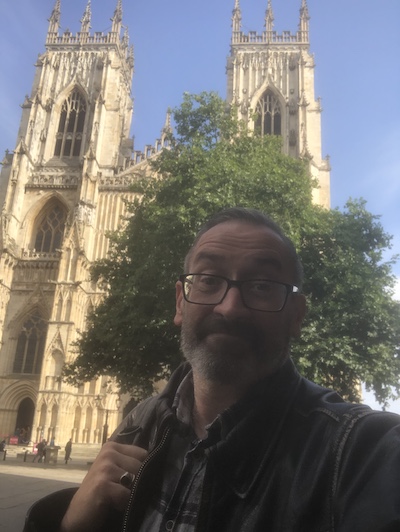 It went as well as it should have. I'm not sure how many real ale pubs there are within the wall, but there are lots. So there isn't that much walking really between one place and another—and therefore not much wasted time either. Without trying, or extending myself at all, I ended up going to ten pubs on each day.

Day One:

First up. as it always is for me if I arrive by train, is The Maltings, which is a top pub just a few minutes walk from the station. There is the York Tap at the station too of course, but that is the same distance from the your train on the way home and it only feels right to leave the station when you arrive in town unless you don't want to feel like you've arrived yet. It's not too far—just across the river--to get to the House of the Trembling Madness on Leland. I had only been to the other TM on Stonegate before so this was the first new pub to me on this trip. It was busier than the Maltings being lunchtime on a busy pedestrian street, but I got a nice come leather chair on the ground floor to sink into there. Got my phone out and plotted a route that I thought best for the afternoon before checking into my digs and next up was the Wonky Donkey/Three Legged Horse which I have a long term affinity for and is a stones throw (don't do that though) from the Minster. A few people message via Instagram and Twitter asking if I was going to pub X, Y, and Z. I was indeed going to most of them but I hadn't planned to go to one—the Snickleway Inn—so I added that to my list when advised by a buddy from Liverpool. But first up was the original House of the Trembling Madness on Stonegate. I'd forgotten how easy it was to walk past, though I got there eventually. Got talking to a couple of American tourists who were passing through. They'd just come from Liverpool. They loved our home town and it sounds like they'll be back there next year. York is of course even more full of tourists than Liverpool (yes, it really is. Madness—trembling or otherwise).
I made the relatively short walk to the Snickleway and gave Dan's regards to X as requested via social media. You say jump and I ask how high don't I? Nah, not usually. Was a nice pint of Y but I didn't have time to stop for another one (I wouldn't have two pints in any pubs on this two day trip) as it was time to get on to Blue Bell, which was on the way my digs (which was in a non-real ale pub on Z.


The Maltings
House of the Trembling Madness
(on Leland)

Three Legged Mare (
aka
the Wonky Donkey)
House of the Trembling Madness
(on Stonegate)

Snickleway Inn
Blue Bell
Rook & Gaskell
Phoenix
Red Lion
Pavement Vaults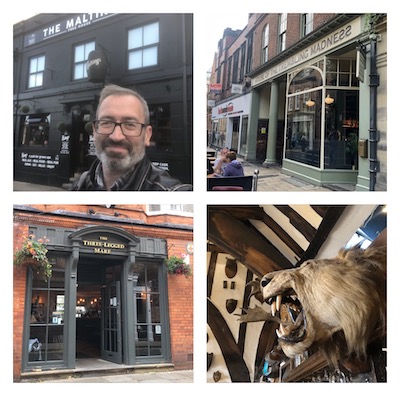 Day Two:


Three Tuns
Hop
Market Cat
Pivni
Valhalla
Brew York Beerhall
Golden Fleece
Ackthorne
Falcon
York Tap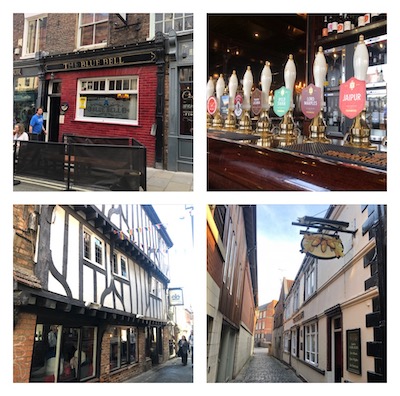 There will be a write up to follow, when I can, featuring; lots of excellent pubs and ale, the free Majorcan lager club, Chris Kamara, a donner kebab, sunshine and rain. And I reckon a map too.
Watch this space…