23/01/23 19:49
I went Wolverhampton on Saturday to watch Frank Turner at KK's Steel Mill (a fab gig, of course). It's not like I could commute back so I said for a night in Wolverhampton. This gave me the opportunity to visit a few good pubs in both cities.


Wolverhampton

First up I wanted to catch some of the Liverpool match, so choices of pubs were limited. I ended up on a 'Neck Oil' in the
Royal London
(whilst the match v Chelsea ended up 0-0 - again). It was only around the corner then to the
Posada
. A lovely wee traditional pub, with Wye Valley 'HPA' on cask. From there it was a short stroll down the quite icy street in lovely sunshine, to the
Lych Gate
, by the lovely 15th century church (St. Peter's Collegiate Church). It's a Black Country Ales pub, and I went for a BFG. Walking back past the railway station I headed to the Great Western (not a Wetherspoons even if it sounds like one) a Holden's pub. Ended up with an XB and a Golden Glow and chatted to some nice people. Then it was time to head to my hotel before a curry and the gig. A very nice day (apart from the football).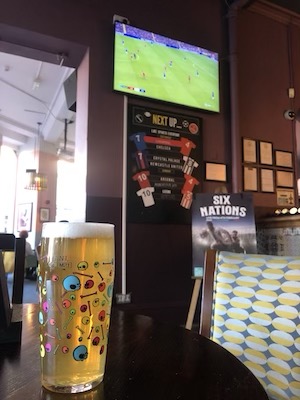 'Neck Oil' and an all too familiar nil nil in Royal London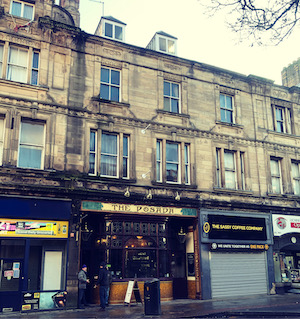 The Posada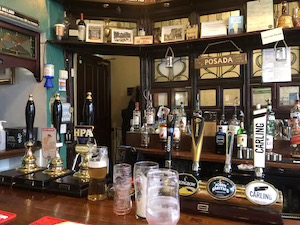 The Posada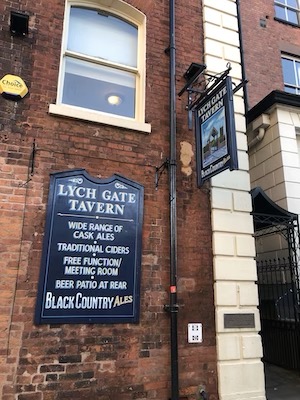 The Lych Gate Tavern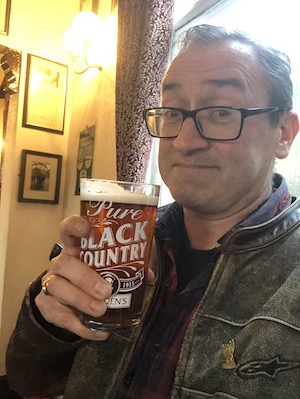 I'm in the Midlands. You can tell.
The Great Western - definitely not a 'Spoons

Pubs visited:


Royal London

The Posada

Lych Gate Tavern

Great Western
(oh, and KK's Steel Mill for the gig)
Birmingham
The Wellington

Didn't have any luck finding a bus back to town so ended up getting my steps in by walking up to the station. I got there before 11am which meant I couldn't head back into the Great Western for a Bathams, without hanging around. So I headed for a train to Birmingham. In theory there were quite a few close together, but there were multiple problems including non-running trains, two carriage (already full on arrival trains) and late running ones. That said I got to Birmingham in decent time. In fact most places were closed as they all seemed to be opening t midday.

I walked past a few pubs which I knew I'd be getting to later and ended up with my first pint in the ever reliable
Wellington
. There were already a few people in. I had a Salopian 'Fault Line.' I then went back out around the way I'd walked earlier and went into the much anticipated
Colmore
. The Colmore is a Thornbridge pub. Hey, cool. Had a Jamestown first but couldn't not have a Jaipur, to could I? Lovely looking pub - loved the stone topped tables. Chatted to some people there its get a heads up on where to go. They were pretty much confirming my route anyways.


The Colmore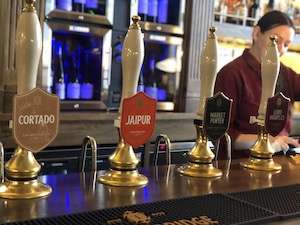 The Colmore is a Thornbridge pub, can you tell?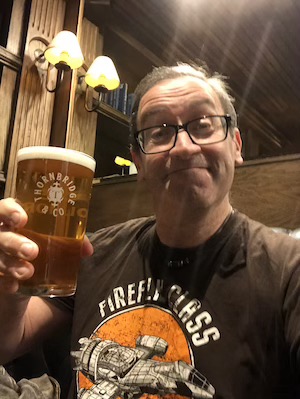 It's a Jaipur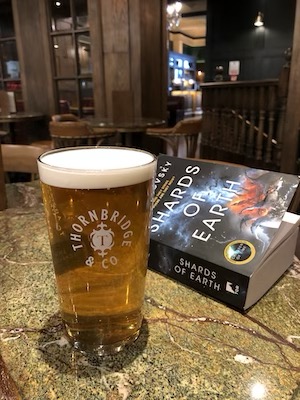 A Jaipur and a book, what could be nicer.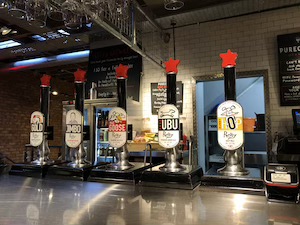 Purity Ales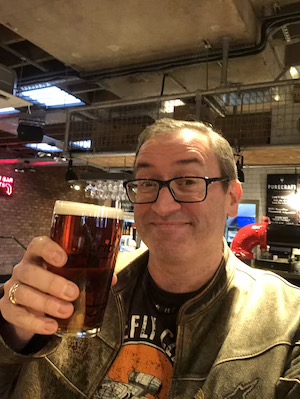 Cheers, Birmingham
Next was two pubs just around the corner, the Purecraft Kitchen & Bar, a Purity Ales pub, and the Sommar, a craft pub. Had an Ubu in the Purecraft and an Arbor 'Mosaic' in Sommar. Managed to read some of my new book, 'Shards of Earth' by Adrian Tchaikovsky. The book, as the day., was shaping up well.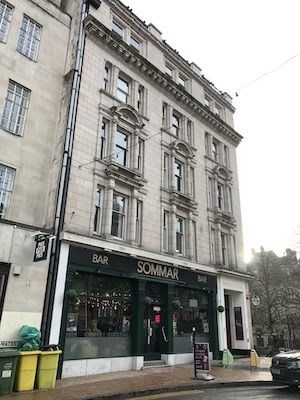 Sommar craft ale pub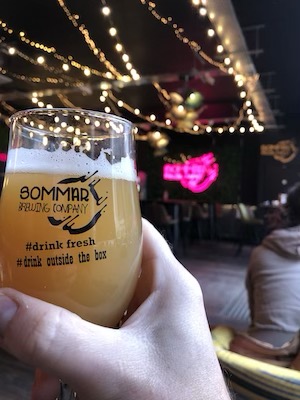 An Arbor 'Mosaic' in Sommar.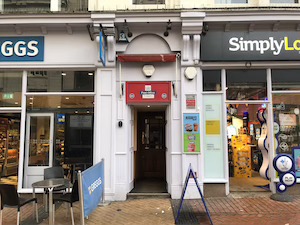 The almost hidden Post Office Vaults.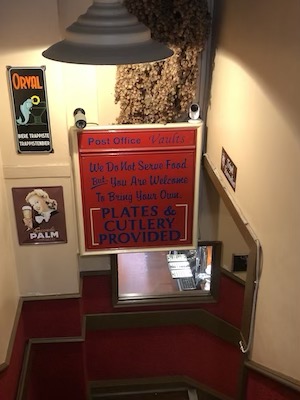 No food, but they do good beer a plenty
Down the steps by Sommar the
Post Office Vaults
was obviously next. Had an Oakham 'Pendulum' there. Decided not to stay too long in Birmingham as I wasn't too sure how reliable the train would be after the morning's examples (and it being a Sunday, which somehow means all timetables are theoretical, or work of art. Headed back around the roads to the
Head of Steam,
where I had a Siren 'Lumina.' Then it was to
Bacchus
., a Nicholson's pub, where I had a 'Dark island' from Orkney Brewery. The venue is a little disappointing, but I have nice memories of the place. Finally a lovely small bar in an arcade, which I'd been to before, '
The Good Intent
' where I had a ' Crazy Sheep' from Craddock's Brewery. I'm glad I made my way up there as it would have been a bit of a downer to end with the Bacchus.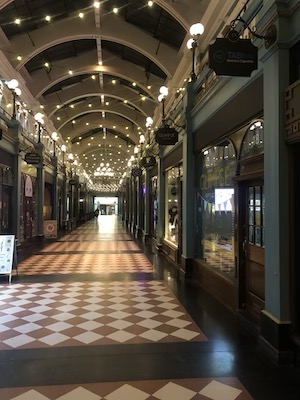 The Great Western (again) Arcade. Home to the Good Intent.
Last pint of my Midlands trip: a Crazy Sheep at the Good Intent. Cheers!


A short walk (the whole visit was (good job I got my steps in on the morning walk in Wolverhampton)) to the station and I got myself a handy Too Good to Go from the Pasty Shop and then caught the train, which ran on time and wasn't just two carriages long. Hallelujah! Oh and lastly, thanks to Frank Turner for a fabulous gig on Saturday night - and giving me the excuse to get down here again. It's been a while.

Pubs visited:


Wellington

The Colmore

Purecraft

Sommar

Post Office Vaults

Head of Steam

Bacchus

The Good Intent