With the unique (dare I say unprecedented?) double Bank Holiday of Thursday and Friday this week I decided to go on a day trip to make the most of it. For no particular reason I came up with the imaginary £20 and 2 hours each way limit for transport. This actually gave a few options but meant that other than Manchester, which I'd been to twice recently there was nowhere particularly good eastwards. For some (money grabbing) reason everywhere along the M62 corridor east of Manchester was dearer than £20 return. That left me with a few options north and west (and Wales), including; Conway, Lytham St Annes and Lancaster. I went for the latter, with more pub options when I got there. I'd been a couple of times before on CAMRA coach trips (back when they used to happen). It's a small city centre with loads of options and so it was that I made my last minute plan to go.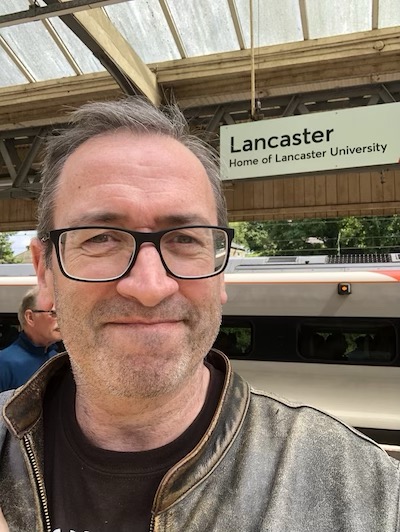 Asked Dr. Google and found a few choice places and knew I'd just wander into a few more. Seven or eight pubs was on the cards. And so it proved.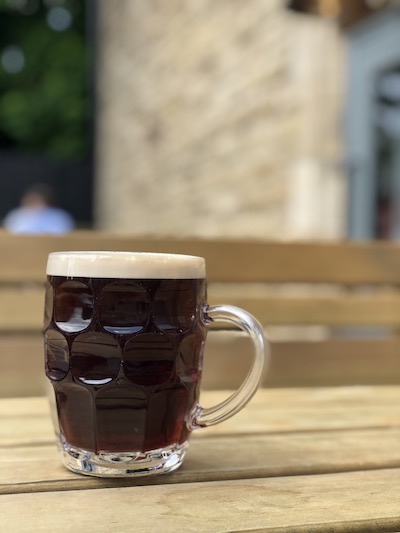 First up was the
Lancaster Brewery
tap house at the railway station itself called the '
Tite & Locke
.' They had three of four hand pulls on – and I went for a 'Lancaster Red' to commence the trip, sitting outside at the front of the station (there was another drinking area in a cordoned off area on the platform itself – if you wanted to watch trains coming and going. Or if it was raining.).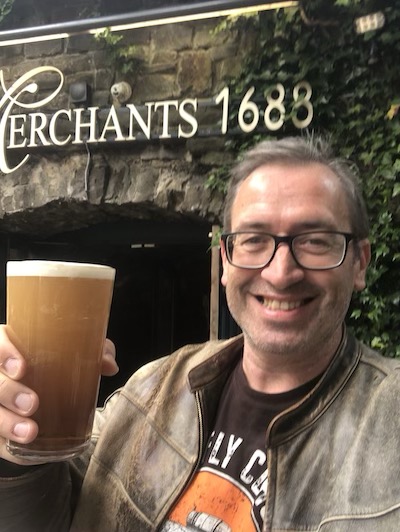 Had a gander at the phone and made sure I knew where I was heading. Couldn't be more simple: out the station then left when you hit the road to cross the bridge back over the railway line then down the hill… and in all of a hundred metres or so you'd be in town. After not even leaving the station and getting my first pint in I was prepared for a longer walk to get the second. But it was the first pub I hit that I went for: the
Merchants 1688
. Ended up with a hoppy choice from a brewery I hadn't had before: a 'Duo DDH' from
Gan Yam Brewery
. It was pretty busy out the front, where there was plenty of seating and it was nice day. There was a very big group on a mage crawl of their own (they'd been sat outside the Tite & Locke too). Heard them say they were going to The Pub next, so made a mental more to go elsewhere – as getting served behind them could have been painful.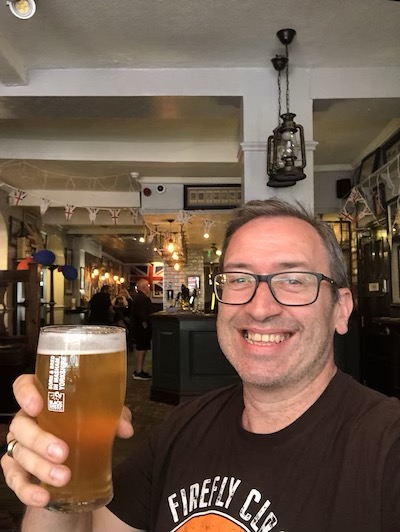 Third up was another stone's throw away and a nice old pub: the
Olde John O'Gaunt.
Ended up with the Oakham classic 'JHB.' Got asked if I was a CAMRA member for a discount. I thought I'd rid myself of the look, but apparently the look sticks. When I pointed that out she said I didn't look like I was, so I guess she just thought I was off the age. Ho hum.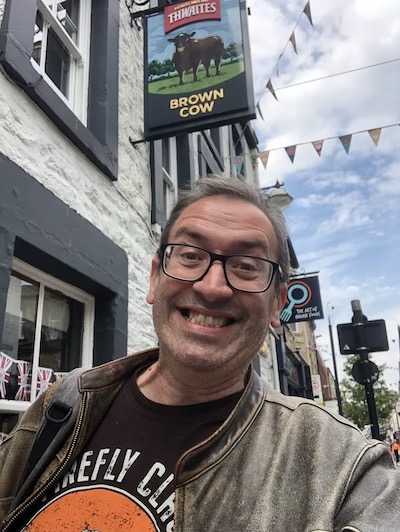 Had to pop into a shop next to get some cards to send (not postcards, it wasn't a holiday). I crossed the road after that to go into the
Brown Cow
. It was a
Thwaites
pub. Choice was maybe a bit limited, including an
'IPA'
that was 4% - my nemesis. It's just a pale as far as I'm concerned when the abv is so low. Anyway, I did go for it as the choices were pretty limited and in any case a session beer was wise when I was after all on a session. Had a nice chat with the Canadian barmaid. There were no other customers in at the time, but she said it did get very busy at night (partly at least due to Karaoke – I'd evidently timed my visit perfectly).



I then proceeded to walk in and out of two pubs without partaking (same ole beers) in the Pendle Witch and the Toll House. Next up was then the
Water Witch
where I sat by the canal watching barges go by, whilst supping on a Durham Brewery '
Saison D'Oligana
.' Five pubs in and I hardly broken a sweat – if I was a step counter then 10k steps was going to be a push.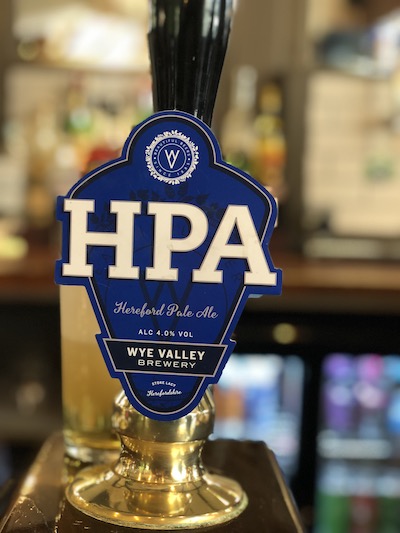 Pub 6 was the
White Cross
, further back up the canal from the Water Witch, which would allow me to swing back into town over the bridge to make a good circuit. It was nice to sit outside by the canal once more and watch the steady foot traffic go by along the tow path. Wrote out my cards to send all the way back home whilst drinking a Wye Valley '
HPA
'. For a change I had stamps: miracles do happen.



I only had two pubs to go (on the basis I find nine pubs sound a bit much, even though I could easily have programmed them in). And I really enjoyed the next one, which was a little first floor brewery tap for the
Accidental Brewery
. The owner was working there and was a nice guy to chat to. He even follows me on Twitter apparently. The brewery is not from Lancaster but from Morecambe. There's a few more people in and around Lancaster than Morecambe so he rightly reasons it has more chance of a going concern in the city. Good luck to them. It was keg only but I survived it.


Eighth and last up was on the way towards the station and another old one: The
Borough
. Had a Bowland '
Mosaic Pale
' – another 4%: just what's needed on a long day out. Session over… well until a final pint in Dr Duncan's on my return to Liverpool. All in all I most enjoyable day.