28/10/23 20:13
Been a while since I've updated the maps on here. So much so that when I went to do some changes this week it turned out the software I used to mark up the had changed. Not just an update but a whole new branding with
Vectornator
becoming
Linearity: Curve
. What? Anyway, after some checks to make sure it hadn't become a cost to me in the meantime I found I could carry on with the new Curve.

It was nice to update with the addition of a pub,
The Queen of Hope Street
, and the inclusion of a pub getting cask in for the first time, the
Greene King
,
Lime Street Central.
Had to also remove a couple of (keg) bars from one of the maps too. So perhaps that's 2-0 to cask. That said I don't really keep an eye on the keg bars much so there's probably (definitely) a few additions of them that I've not noted. Hell, they're supposed to be the ale pubs anyway.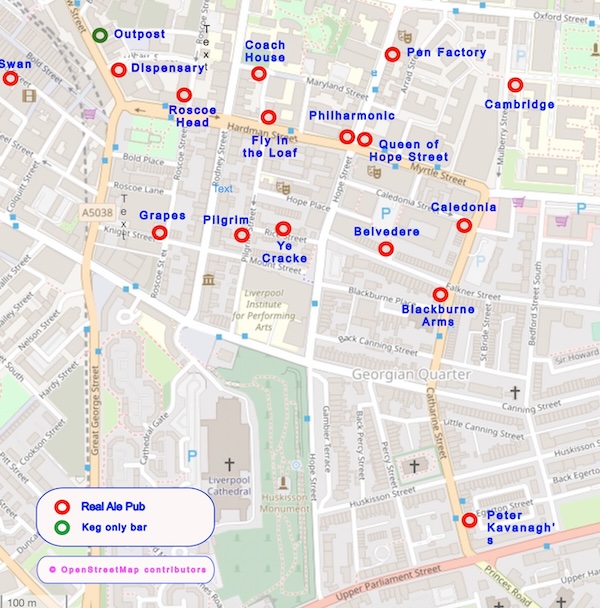 Will add some more maps in the future including
The Southport Run
and some local ones (eg Waterloo). Maybe even before the software changes again.