21/08/22 14:20
It's nice to find myself having to add a pub to the maps I'd created rather than delete them. Slater Street is not high up on the obvious place crying out for an ale place. The street itself can be a bit fun and it is a stones (or glass) throw away from the notorious Concert Square. So it was with interest to see that there was a pub opening there. It's at the right end - away from Bold Street - sited between the Spanish Caravan and The Merchant (I'll always think of it as Mello Mello).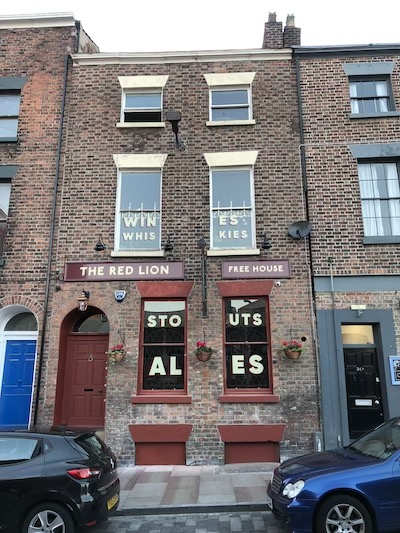 I've been in there a couple of times now and must say I've been impressed by how they've fitted it out. Looks like it's been there for years rather than a week. There's two floors and a decent outside area. It has five hand pulls on; including some local ones rather just generic nationals and obvious choices - have seen pales from
Chapter
and
Carnival
there so far.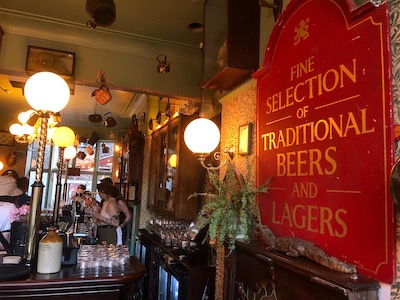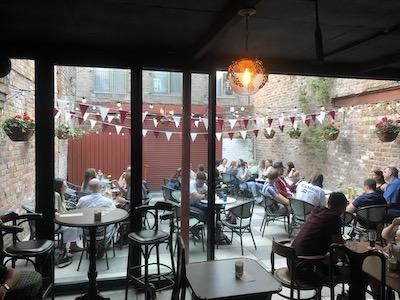 Being situated on Slater Street it is not going to be simply an '
old man's pub
' and there lies its opportunity and risks. Hat's off to them and good luck with the place.Will watch with interest.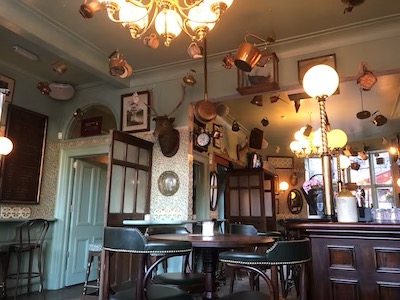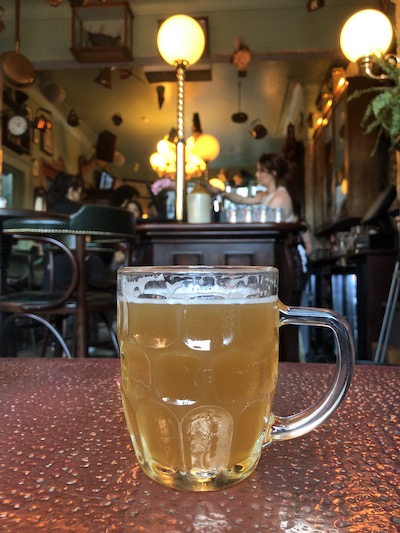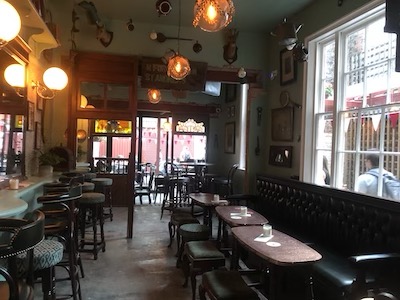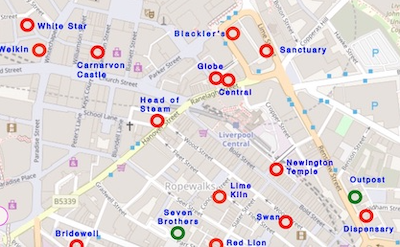 Liverpool ale maps