30/08/22 11:17
A Sheffield Reprise


In July '21 I went to Sheffield on my own for a pub jaunt. Unfortunately it was during the couple of months that the NHS App was pinging anyone who had a phone. And so it was that whilst sat in the Kelham Island Tavern, just my third place of the day, I received the dreaded 'Ping!' That was the end of my crawl.

So here it is, just over 13 months later and I'm back again to visit the beery excellence that Sheffield has to offer.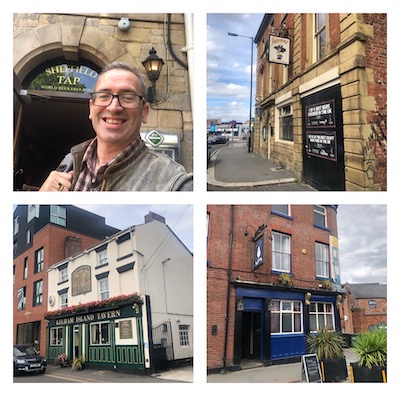 First up was a pint in the Sheffield Tap at the station – of course. Had a lighter session beer rather a Jaipur; an Anarchy 'Citra Star.' Can't start a session on Jaipur unless you're half expecting it to end early. Then my only misstep when I walked over to the Harlequin without checking it was open – it's closed on Tuesday's (and even it was a Monday or Wednesday it would have been open until 3pm. Lesson learnt: that's what smartphones are for and don't assume! Then it was a short walk up to the Shakespeare instead. Have delivered a few beers there over the last year. Another session there: Abbeydale '
Deception
.' it's only a short walk across the main road to Kelham Island for pubs 3 and 4: the Kelham Island Tavern and the Fat Cat.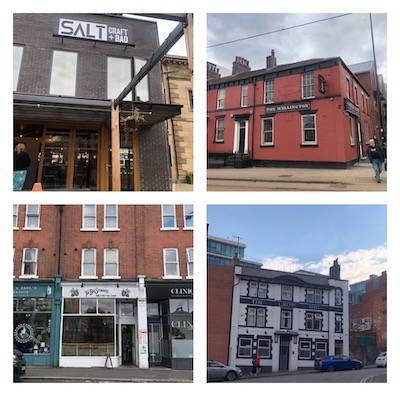 Then I headed to a new place for me, the Salt craft bar. Had a nice collab from Salt and Chapter Brewing: a '
Raistrick
.' Before heading to the familiar Wellington, which was fabulous for the cheese & onion bap as well as the beer. Headed towards the Bar Stewards next, but it wouldn't open for half an hour so I had to revisit the Shakespeare opposite whilst I waited. Had a Pentrich '
Release the Castaway
' and a nice chat with the barman, who directed me to the Crow Inn for my eighth pub. It was my first time there too, but I had high hopes when I heard it was a sister pub to the Rutland Arms (which I was beginning to fear I'd not get to given the distance). I wasn't disappointed. A good chat once more with the barman, whilst drinking a '
Threeway Joust
' from Turning Point brewery. He suggested that given my direction of travel (to the station) and time constraints, that the Head of Steam and the Sam Smith's pub, the Brown Bear, were my best options.

The cluster of pubs around the Kelham Island side of town spoils you, and when you head to the town centre the options are fewer and more spread out.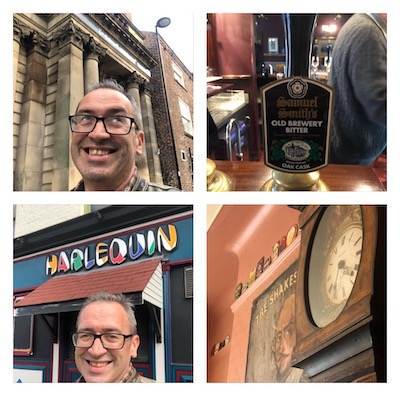 Made it to my train on time and without any to do. Ten pubs done (and one twice) and a good day all round. If you ain't been to Sheffield then get yourself down there. So many good pubs and great local (and not so local) beers. You know it makes sense.

So the pubs, in order, were:


Sheffield Tap

(Harlequin)

Shakespeare
Kelham Island Tavern
Fat Cat
Salt craft bar
Wellington
Shakespeare
again

Bar Stewards
Crow Inn
Head of Steam
Brown Cow