29/08/23 23:34
Firstly just to confirm The Southport Run is not a Couch to 5k, it is an ale trip to Southport using the Northern Line Train. I guess people from Southport may choose to do it in the opposite direction to my route (coming as I do from Liverpool) but I get the train to Southport and have a few there before heading back to the train. Of course please bear in mind that the railway peeps won't necessarily let you on board a train if you're judged to have had too many. It's never happened to me, but I do know a couple of people who haven't been let onto a Merseyrail train after some beers. So don't go mad at the start lest you get stranded in Formby or somewhere.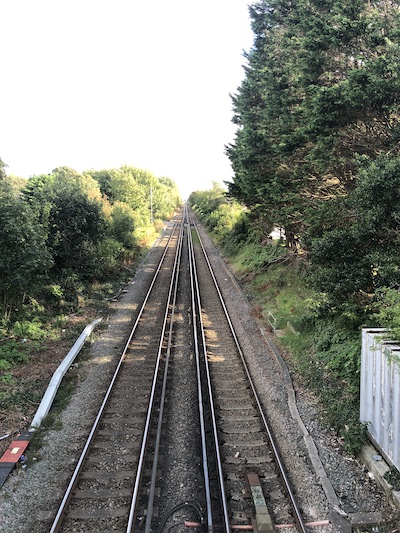 There are plenty of stops on the Northern Line where you can get to a nearby real ale pub. And there are some not to get off at all. Depending on your mood, stamina, time available—and any plans you may have for the following day—you could aim for a couple of pubs in Southport, Waterloo, and back in LIverpool while getting off the stations for single pubs at Birkdale, Hillside, Ainsdale, Freshfield, Formby, and maybe Hightown. So you could easily be looking at ten to twelve pubs for the day.



I'll sort a map out at some point, but the pubs I'd consider are:


Southport
-
Tap & Bottles, Guest House, Masons Arms
(there is also The Inn Shop, Peaky Blinders, and there are Wetherspoons if you are that way inclined)

Birkdale
-
The Barrel House
Hillside
-
Grasshopper
Ainsdale
-
The Golden Monkey
Freshfield
-
Beer Station, The Freshfield
Formby
-
The Railway
Hightown
-
The Hightown
Waterloo
-
Stamps Too (Waterpudlian), Trap & Hatch, Old Tap, Volunteer Canteen, Four Ashes
(there's also the Liver and a Wetherspoons)

Liverpool
- er loads, look 'em up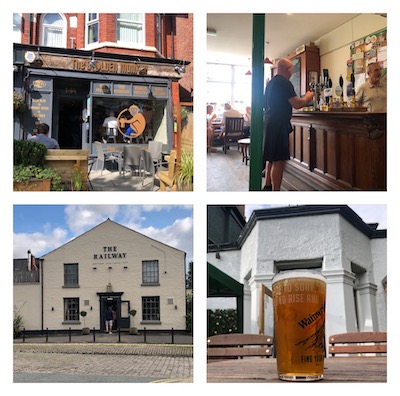 All in all a good day out. I'd recommend a Saturday if you are going to do it at the weekend so you don't have to deal with Sunday service issues. Most of these pubs between Southport and Waterloo are very close to the stations. The Southport and Waterloo ones are a bit more spread out (but Stamps Too itself is close) if you aren't gong to do a couple there.

For an
All Zone Saveaway
ticket the trip itself is only gonna cost you six quid. That's an absolutely belting bargain. Remember though if you have a weak bladder the Southport trains don't have toilets on them currently (not sure when they are getting the new trains on this line) so schedule your beers, stops, and toilet breaks with that in mind.