14/03/22 19:30
After trips to Chester and Manchester the last two weekends I decided to get out once again to another Northern Town:
Wigan
. Famous for coal mining in the past (and then maybe collapsed shallow workings), an FA Cup winning team that got relegated in the same year: and PIES! It was National Pie Week this week apparently - or was it last week? Who decides these things? Anyway, I wasn't going for the pies, I was going to check out a few pubs I hadn't been to (and a couple I had in years gone by).

It was a cold grey day. A million miles away from some of the warm days we've had so far - and there were some heavy showers, which I did my best to dodge - only partly successfully.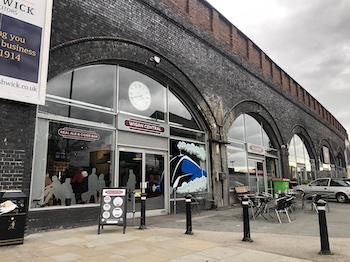 Wigan Central, where I sat outside and froze a little. At least the rain was holding off for now
First up was the famous
Wigan Central
which is just around one corner from Wigan North Western station. I'd never been there but it is well known and has been on my radar for some time. When I got in it was heaving and there was a rather confusing queue to the bar when the bar had some room to stand, but after an exasperating few minutes all was well and I had in my hand a pint. I initially had to sit outside - and was freezin'. Got inside eventually when it calmed down a little.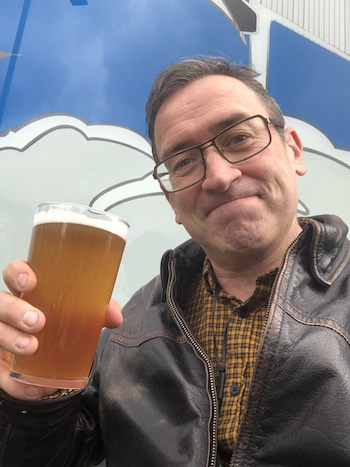 First up out of the Centralin the cold


Second up was the very close (just opposite the station)
Swan and Railway
. It's a lovely old pub, which I had been to before, all tiling and glass. The Wily Fox 'Karma Citra' was spot on. As I sat there the rain outside began pelting down horrendously. When it calmed down a little I made my way to
The Anvil
. It used to be a fab pub when I last visited Wigan many moons ago. I got wet on the way, but it was improving a little from when I'd been sat in the Swan.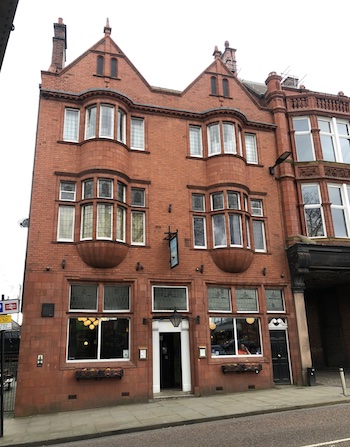 Swan and Railway
The Anvil was not as good as it was back those moons ago. But there was still some ale on. There was some footy on the TV which I can't remember being very interested in.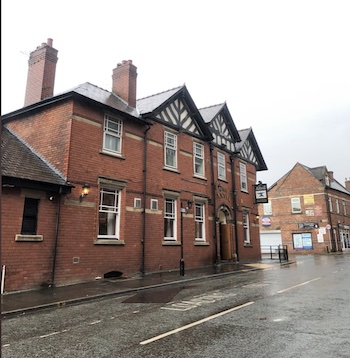 The Anvil
Fourth place was the
Tap 'n' Barrel
. It's hidden away a little from the road in a cobbled pedestrian area near the bus station, called Jaxon's Court. It was a new place for me; a nice little micro with three casks on. There was a guy playing some songs in the back room and the place was pretty much standing room only.


The Tap 'n' Barrel micro pub in Jaxon's Court
Headed a bit further up the road next to
Real Crafty
for my fifth pub of the Wigan trip. It's great place and probably the highlight of my trip. Good cask options, I had a Cloudwater, which I don't often see on cask. Chatted to a nice couple and the bar staff. Even saw Neptune Abyss appear on the keg lines whilst I was there. But I stuck to cask.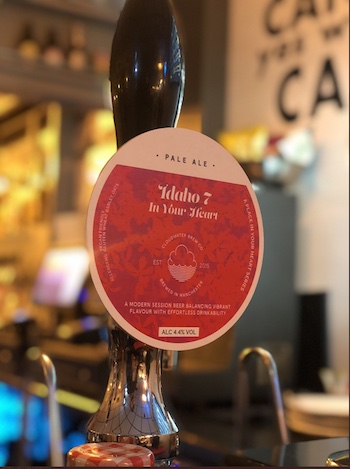 Cloudwater cask on in Real Crafty


Last stop of the day was in
Doc's Ale House
. The signage outside is a little confusing from the name they use for the place. It wasn't that busy at the time, but the beer was nice and there were some good options. It was time to go after just the one there. All in all a nice six pub jaunt. I won't leave it that long until I go again. The highlights were definitely Real Crafty and Wigan Central but I'd always go the Swan and the Tap 'n' Barrel too. Recommend them all if you're up this way at all - and I didn't even have a pie at all.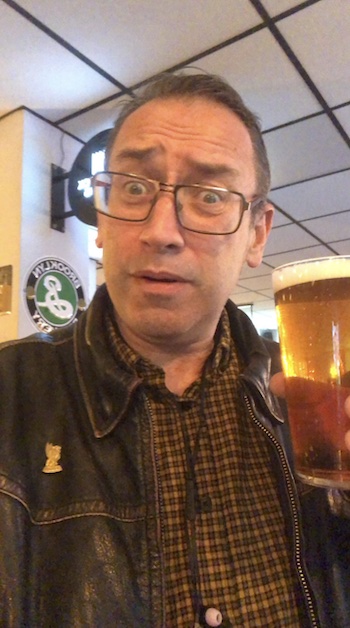 89 and counting (still)


By the way
Doc's
was pub No.
89
of the year.

Back in Liverpool I had the joy of doing a couple of open mics in the Head of Steam and Keystone on Thursday and going to Jimmy's for a John Witherspoon gig on the Saturday.
Music
, ale and good people it's all good.