Great Live Music
Live music is great. I love it. And last week was fab for it. I ended up playing two open mics in one night on Thursday. I played in both the Head of Steam and the Keystone. Two of my favourite Liverpool pubs. It was good to do.


Jack playing at the Head of Steam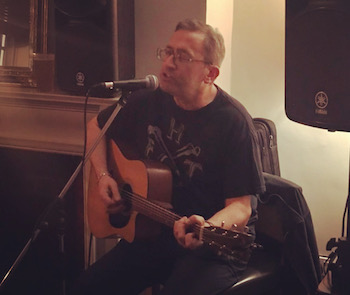 Playing at the Keystone
At the Jack's open mic at the Head of Steam I played four songs. I saw the to women that were sat next to me nodding away to my tunes which was nice. And they were periodically looking at their phones. When I spoke to them afterwards it turned out they were Polish and on their phones they were typing in the lyrics I was singing to find out whose songs I was singing. If I've introduced Chuck Prophet, Green on Red, and Ryan Adams to some more people my job on this world is done.

In the Keystone I played three of the same songs at
John Witherspoon's
mic. There was no need for the people there to look up my songs as I play them there every week of course. It was great to be invited to John's full band gig at Jimmy's on the Saturday.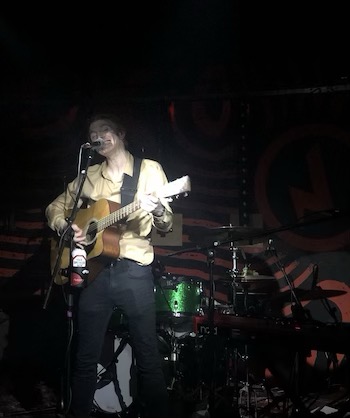 John Witherspoon at Jimmys
It was a long day on Saturday as the Liverpool match at Brighton was at 12:30. It is far too early for any game. Watched it with a couple of mates at the Head of Steam - we won (0-2) and are still on the coattails of City. Then it was a question of filling my time with reading and what not before the evening gig. I made it in one piece and was very glad to have made it. John's band was great and he looked so in his element it was lovely to see. Definitely worth seeing him play if you get the chance. The support from the singer songwriter
Thom Moorcroft
was excellent too.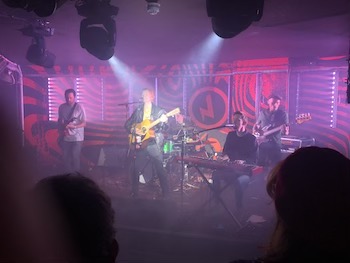 John with his full band.


Live music is great innit?