Yesterday I saw a church virtually on the top of a hill in the middle of nowhere and was intrigued. I took a shot from distance. In retrospect I wish I'd spent twenty minutes walking to and around it. Looked it up when I got back home and found out some interesting things. It was
Llangelynnin Church
, which is 12th or 13th Century and even has a holy well along with loads of interesting features. Next time I'm up there I'll definitely take at least a quick look.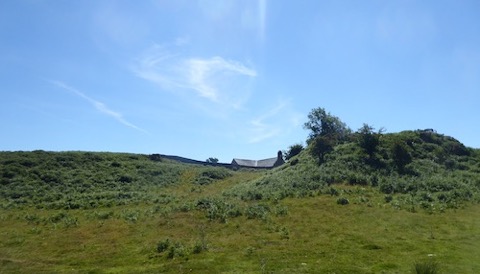 Been reading C.S. Lewis '
That Hideous Strength'
the last couple of days. First thing I've read of his since the Narnia books when I was a kid. Really enjoying the story - another one that's been on my shelf for a while (I think I got it in an Oxfam in Lancaster a year or two ago). I just thought of him as a children's writer I'm glad to have found out differently. It is the third of his 'Space' trilogy and I haven't read the others. Plenty of reviews (and the preface itself) says it's fine to read as a stand-alone and I concur. Looking forward to seeing where it goes and how.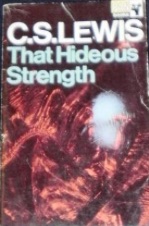 ...and also whether anybody or anything will climb through a wardrobe.
Not quite gone to plan again today. Took day off to go and get tyres sorted and told "
Oh, no. You can't just ruck up. It'll take a few days to book something in.
" Can't I just turn up at an ATS or similar? "
Nope. A man will be in touch and he'll tell you a garage you can go to.
" What's the bet it's and ATS or similar I could have just turned up to anyway? Grrr.
I have my two writing projects to get on with, which both have deadlines this week. So that's another couple of hours to work on them then.