23/08/18 08:28
Last night I finally got Kindlegen to work so that I could save something I've written in Scrivener direct to Kindle format and hence on to my Kindle. A few things of note here;

1) I'd downloaded the Kindlegen app to my Mac then spent a day wondering why I couldn't find the .zip file I needed. Schoolboy error; Safari automatically unpacks the files and so the folder I was looking in (for the zip file) was actually the folder of unzipped files! ('These are the files you're looking for')

Anyway then it was just a question of saving these files in the Applications folder then pointing Scrivener to where it was. Simples!

2) I saved the story to the Kindle format with a single press of a button. Huzzah!

3) Now it was a question of dragging the file into the Kindle. Well it would have been if I'd known where it was - I haven't been using it this year. Looking at Goodsread only one of the twenty one books I've read this year has been on the Kindle ('Heart of Darkness' back at the beginning of the year). Found it eventually and of course the battery was drained. So it's on charge now and once it's got some juice in it I can put the file on it.

Seeing how little I've used it made me look back on Goodreads to see how that's changed and the result was: not as much as I thought lately. I found that last year I only read two of forty eight on the Kindle, four of forty one in 2016, two of fifteen in 2015, and eight from twenty six in 2013 (I'm not sure where the records for 2014 have disappeared). Oh my, so much data there. Only read fifteen books in 2015? Clearly in 2013 I read a lot more on it with almost a third of my reading on the device. I'm surprised at how few books I've read on the Kindle overall in recent years I used to use it a lot more. Mind you I have targeted reading more books from my shelves, that have been hanging around for years, and I do keep popping into second-hand book shops both of which pushes back the requirement to read from the Kindle. The other thing is I've not been commuting on trains and buses or traveling much in the last few years. When I was the Kindle was ideal.

Anyway, now I'm ready to put my writing on it I can use it for reviewing something old and substantial I've written, rather than printing out 120 pages, carrying that weight around and requiring the consideration of carbon offset and chiropractor.

17/03/17 10:28
Twisted Tax Tales
Once upon a time...
a tax and accountant company* in Australia ran a writing competition. And one A.J. Walker had an off the counter story which fitted with the theme (basically story needed to include 'an accountant' as a character). I actually had a story I wrote back in my days doing an OU creative writing course called... The Accountant.

So a tiny bit of editing... Attach and... press Send.

Then wait...

Wait..

Wait.

Yep, Short Listed. Whoop!

I had posted the fact that I'd entered on Facebook and one
Mark Davoren
spotted it. So he entered too. And yep, another writerer from
Liverpool
got in there too. Nearly all the rest of the authors were from Australia and New Zealand unsurprisingly. Was cool to see two Liverpool writers getting in there.


And yesterday the book arrived. Lovely it is too, don't you think?


Just a teeny wee shame about the typo on my blurb about one of my favourite books;
Perdido Street Station
by
China Mieville
has been autocorrected to Period Street Station. Doh!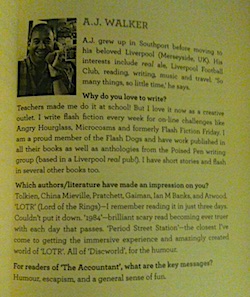 The book with a whopping 35 stories in it is available in
Paperback and on Kindle
. It's a mahoosive £16.55 in Paperback and I blame the Australians (and perhaps their tax rates) for that. At least the Kindle version is available too.


#KeepWriting


*Success Tax Professionals
17/12/16 09:56
The fabulous anthologies from the
FlashDogs
, of which I'm proud to be a part, are currently FREE to download on to your Kindle from Amazon. FREE! That's a ridiculous state of affairs. You could 'buy' them now for free and never read them. The decadence.
Or even better purchase them now and only read them when they they go back up in price. Then you can enjoy the apparent savings as well as the books. Mad, I tell you.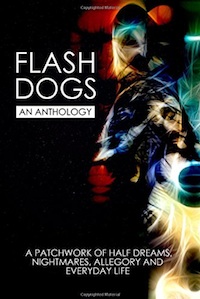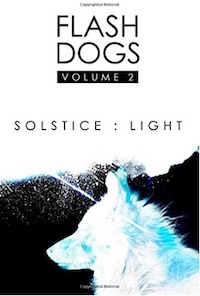 The only downside of the Kindle versions are not getting the books with these
fabulous covers
on your bookshelf (hats off to
Tamara Rogers
for them - mucho kudos!).
The books -
'An Anthology', 'Solstice:Light and Dark'
and
'Time'
- are cram packed with excellent writing from the dogs of flash, just click on the books to see them - and then download them. Read and enjoy over the Christmas break. Or even next Christmas.