On Tuesday (not Monday) it was the third Dispensary open mic of the year. I'd been to the first two and played four of my usual songs. And that is why I decided not to go this week. There are so many great players each week and I keep playing the same songs from a list of about eight. I've decided to take a month off playing at the open mics on the basis that for those hours I'm not taking to get down there I can use some of that time to practice some new (or new old) stuff. The aim being that the next time I play at an open mic I play a few songs I don't usually play AND I'll have hopefully improved my playing a teeny bit by stretching myself by playing different things. And maybe, just maybe, there may be a song or two of my own too the next time I turn up to play at one.

I have been playing some different songs t home this last week or so and been practicing a few riffs (very un-me). It really will be a month off, but not off. So who knows? Changes really could happen.

Fingers crossed; and plectrum poised and raring to go.
Have been getting into a bit more writing again lately after a bit of a hiatus. I can thank the return of Microcosms for helping me find my re-find that mojo there. Currently my go to Flash Fiction challenges are the returned Microcosms and Miranda's Mid Week Flash Challenge over on the Finding Clarity website (some example photo prompts are shown here). For those of you interested the Microcosms prompt is given every Sunday and you have all week to put a story together of up to 300 words. The prompt are three "elements" that should be included in your story. For example last week's prompt was: 'Makeup Artist / Kitchen / Horror" and from those three elements you concoct your story. Of course sometimes the selection of elements my not get your creative juices going and so there is the handy option of spinning the elemental wheel and getting three other elements as your story spur. I always try to use the elements given as a challenge, but I dare say if one week they are cuddly cats / sofa cushions / love story, then I may well give that wheel a spin.



At the moment there are not too many people entering the challenge but it can be way to believe that a lot of people that used to do it back in the day haven't seen that it has returned - what with Twitter being flakey at best currently. If you can, give it a look and if it's up your street then give it a go.

The 300 word limit is difficult and certainly will make you focus. You can definitely write a four of five hundred word work and then have to get your knife out.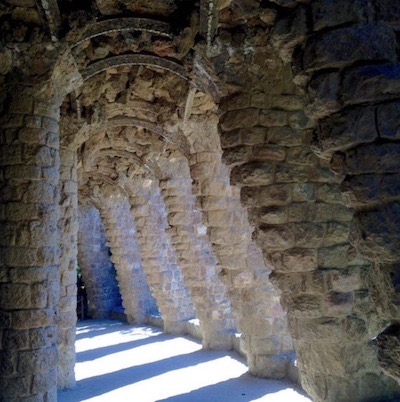 Example photo prompt (Week 277))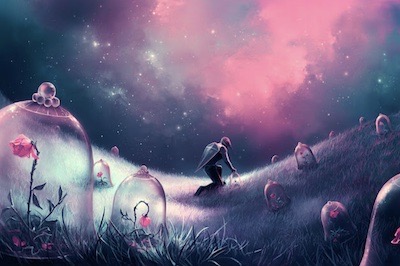 Week 278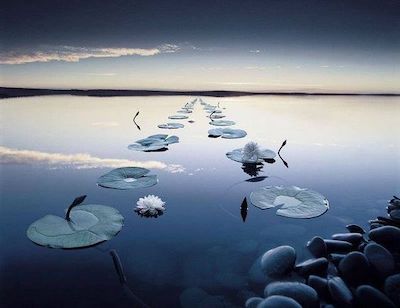 Week 279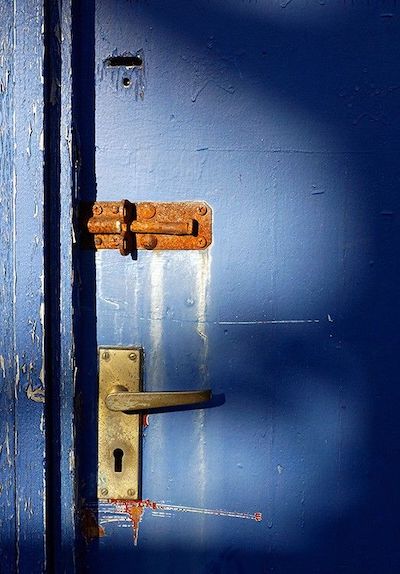 Week 281
If 300 words is too tight then there's Miranda's challenge, which gives you up to 450 extra words to play with. Yes, 750 words. The prompt is a photo and there ain't no wheel to spin if the photo doesn't work for you. I do it fairly regularly and post the stories on this website (under Fictions), but sometimes the photo doesn't work for me and I do end up giving it a miss rather than struggle to get a story out that I don't adequately get behind. In general though 750 is a lot more freeing for you than 300 words. Why not give both a go and see how they compare for you?

Anyway, it's nice to flex your writing muscles a little if you're not currently working on more substantial pieces. Maybe see you over there.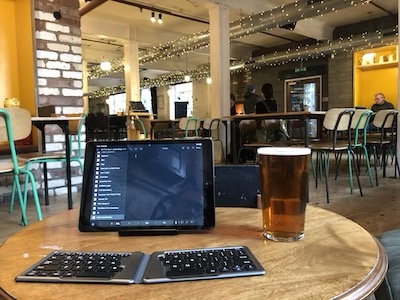 To that end I picked up a great little portable keyboard to go with my iPad. It's really freed me up to write more whilst on the hoof. I've written several stories this week and some blogs (including this one) using the keyboard and iPad option. For less than £30 it has been fab: much better and quicker than typing on the screen and t'll get me writing significantly more. This is a MoKo foldable Bluetooth keyboard but there are plenty of others to choose from. If you are out and about a bit I can thoroughly recommend getting one - and it's lighter and safer than lugging a laptop around.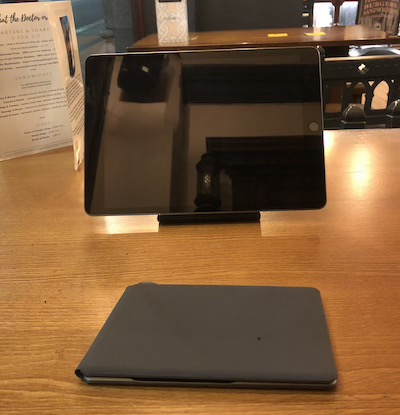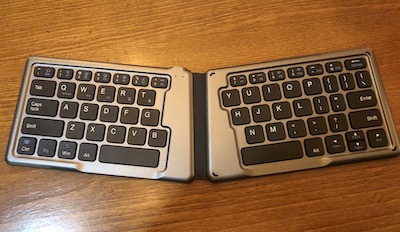 __________

Links:



Microcosms

Finding Clarity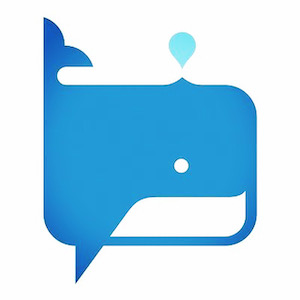 So how many Social Media accounts do you have? I've got too many to keep on top off at the moment. This is largely down to Mr Musk periodically and all too often setting fire to Twitter. My core social media accounts (once I deleted Facebook a few years ago) have been Twitter and Instagram for my personal general use and for the real ale one (Reale). As Twitter seemed to keep announcing their very public desire to self immolate I registered my accounts for several of the new kids on the block or those who seemed to be positioning to step into the Twitter shaped hole should they succeed in no longer working for their users. o I've got apps and accounts for Mastadon, Hive, Discord, and Telegram. And now I've a Spoutible account too.

I've used Mastadon and Hive sparingly, whilst I have tried to continue with Twitter. It seems daft to use so many to post or search for content - and time is eaten enough as it is. In the last couple of weeks Spoutible, headed by Christopher Bouzy, has arrived and within that sphere I'm there once again with my @zevonesque username. I've only been on it since February 1st of course, so it's very early days. So far I have been on it most days (okay, there's only been 9 days in that time) and I must say it seems to work pretty damn well. I'm not sure how many Brits are on there yet - it seems to be mostly bods from the US. I've not found any of the Flashdogs over there yet. But I've put the flag up for them with a hashtag in my bio. I'm sure if Spoutible does become a success it wont be too long before I see some of them joining in due course.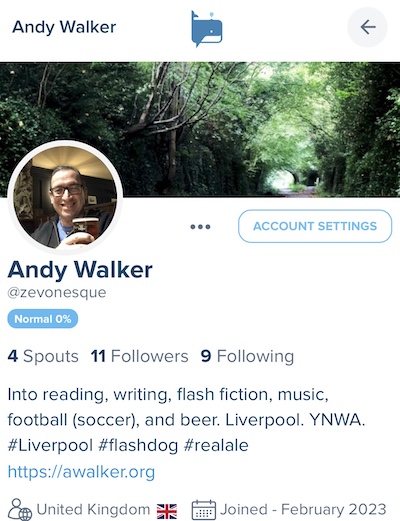 Haven't used it yet to search for flash fiction challenges but I will do soon. I'm busy enough with the weekly Challenges from Miranda (Mid Week Flash Challenge) and Microcosms at the moment anyways, but it would be good to see if there is a seed of a community over there. It's difficult for everyone to know where things are up to with people on or off Twitter and Facebook (I ain't ever going back there). It maybe that a website somewhere would be a better point of contact rather than shouting into the voids and hearing nothing bounce back to us.

There's not much to learn for Spoutible if you've used Twitter you'll be fine with it in no time. In fact the main terms can be summarised as:


Spout
= Tweet

Echo
= Retweet

Making
Waves
= Trending

Spout off
= Send Tweet

And that's about it. If you're over there already give me a
shout
(or spout even). If you're over there later then I look forward to seeing you. Come to the party, people, when you can. It's an open invite for all the good people. That said, I registered my interest early so I could create an account early doors. I'm not sure when they are open to new registrations as they get the gubbins of the system up and running.