The Reassurance of Shoes


I don't like shopping for shoes, they're just things that sit on the end of me legs keeping my feet warm and dry. And I never like buying them, they're just 'things'. How boring, but how essential? And that's how I feel about buying a back-up Hard Drive. It's one of those things that you have and hopefully never need, but it's as essential as insurance or a battery recharger (or shoes*).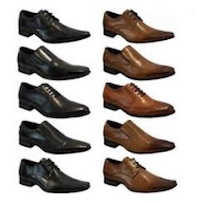 Let's face it as a writer most of us just use computers to write and store our bits and bobs (or hidden genius epics) on them. It's like our digital photos though; we don't print them out. So if the worst happens and your computer goes down how much of your writing will be lost? 50% 70% 95% it's all too scary to think about, isn't it?

My current portable Hard Drive is supposed to back-up by overwriting the older copies on it using the macOS Time Machine. Some time ago (I dare not think how long ago) my drive stopped backing up as there wasn't enough working space to do the deletion. Eek! So all my unprinted work and unused photographs are at risk until I get that new bigger drive and get Time Machine up and running again.

I've picked out a 1 TB WD drive (plenty big enough) and it's all of £55. It'll be good to get it. I'll get it tomorrow. Lovely to know that all my stuff will be saved. But still, like shoes, I won't be excited by it.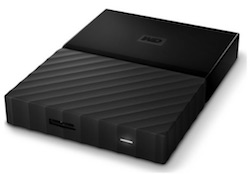 That said, make sure you make your back-ups; or even print some of your most important bits off. If the worst happens and you haven't it doesn't bare thinking about.


* I realise that those of the female persuasion may be confused by this entire blog.