07/10/18 12:59
I was off on Friday so took the chance to go hunting for Xolo and the young boy Giants in Liverpool's 2018 Giant Spectacular: Dream.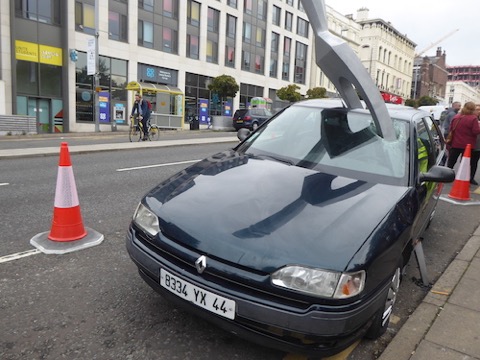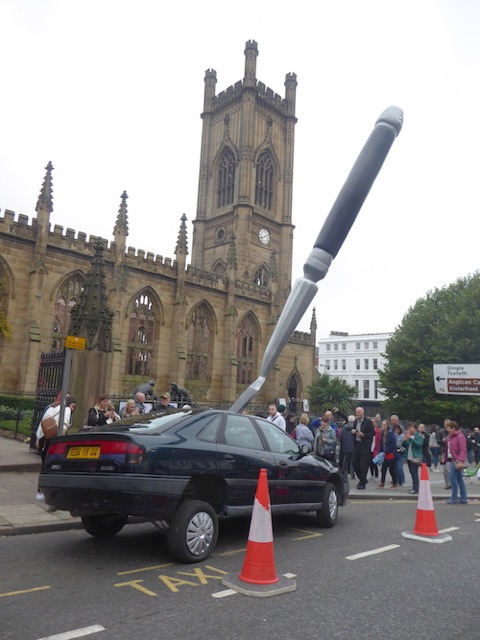 These humongous marionettes are something else. It's difficult to describe how good they are if you haven't seen them for yourself (a bit like trying to describe what Glastonbury Festival is like to someone who's only ever been to V or Reading). The point is they are incredible and the who shebang that goes with it makes it seem more than the sum of its parts. Liverpool is lucky enough to have had three visits now from these wacky French guys and of course we had La Princesse (the amazing spider) too.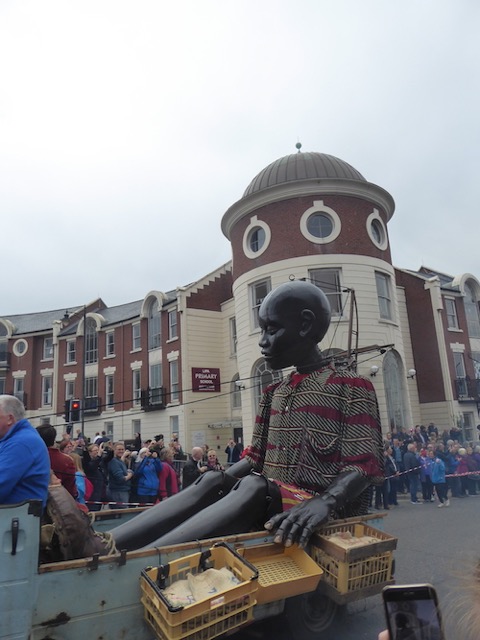 Last time they were here was the summer and a ridiculous hot opening day, which meant that they ended up running very late. This time the weather was cool, grey and overcast and so the running was not delayed at all. My tardy arrival meant that I got there with a requirement to play catch up and I did over toward the Anglican cathedral. At that point I only caught the rear end of Xolo bouncing up the road and then waiting for the young boy who was travelling up in an open car. He only started walking again further up the road on the way to Prince's Park. After that it was breakfast, reading and writing and a couple of beers before catching them back on the way down.
In the afternoon I caught up with them on Duke Street. I stood on a bit of street furniture for a better view and this time caught Xolo and the lad. Xolo at one point running past before going to investigate a group of people sat atop a container. The controllers of these marionettes do a brilliant job of animating the character out of them. It does really do the movements you'd expect of a dog (giant or otherwise). Once more the boy was sat in the back of a car, but just after he passed me he was hooked up on the following contraption to begin the walk down the lower half of Duke Street.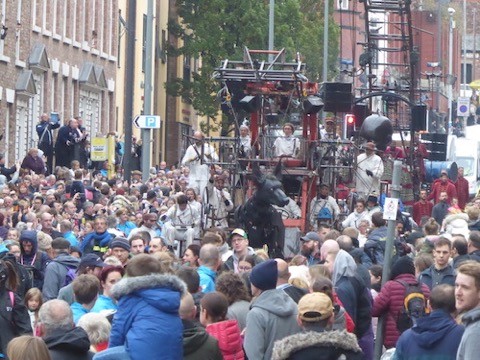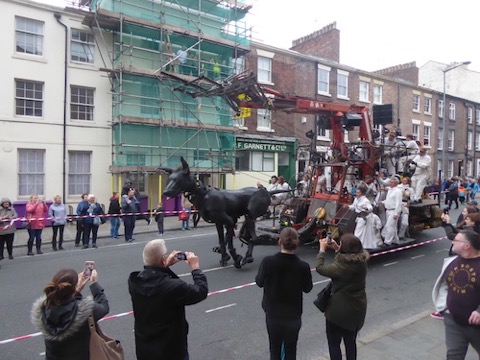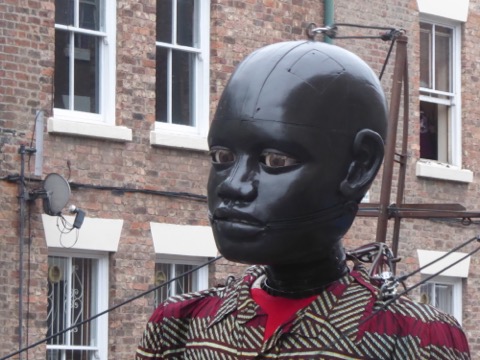 The crowds were enthralled and I met and chatted with people who'd travelled from all over the UK to see them. The hotels and restaurants must have had a boss weekend.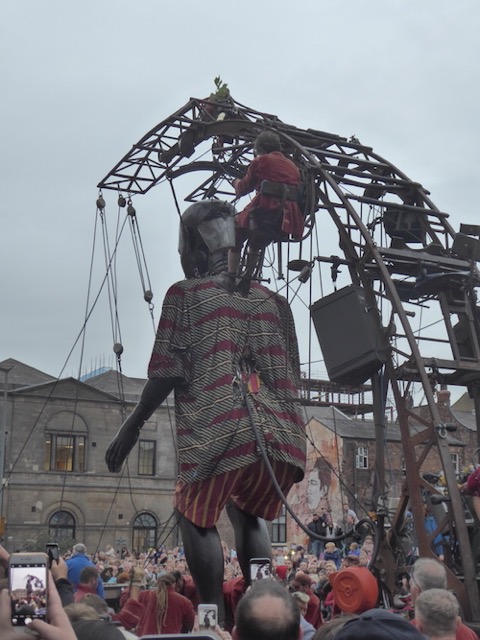 Yesterday I was working (and had a horror of a day). The pictures of the crowds on the Strand looked incredible, but have made me have second thoughts about going down to see them this time - I'll never get a spot like I did last time they were here and in any case I'd have to pop away pretty early to get to a pub to watch the Man City match. So unless I have a last minute change of heart (or the company does and they return) then on Friday I saw the last of these wonderful creations. Incredible art and entertainment for the young and old. Thanks to all involved for this year and all the previous ones. Wonderful.