15/03/20 12:48
'If music be the food of love, play on.'
(from 'Twelfth Night' by Billy Shaks) is lovely, ain't it? Billy had a wonderful turn of phrase and I bet he loved a good gig - or even an average one. You really can't beat live music. I'm hoping to get to more and more after a hiatus and tonight I'm going to see
Romeo Stodart
from the Magic Numbers. I've seen them a fair few times in various venues and seen Michelle do a solo gig, but this will be my first Romeo one.

Back in the day I had a great time in Amsterdam before a Numbers' gig drinking with Romeo on the banks of a canal with several of my mates. Talked so much about music with him as we sank a few continental lagers. It was a great gig and we ended up drinking until the early/late hours after it. He's a fabulous guitarist and songwriter and a lovely guy to boot.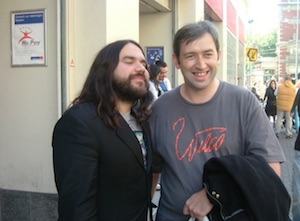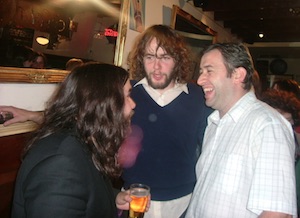 Really looking forward to it - not least because I am going to it as a reviewer for the website '
Get Into This
.' Hoping it will be the first of a few. Sod's Law though with the way things are going with CV19 that there may not be too many gigs about for a while. Who knows? I just gotta go with the flow.



It'll be interesting to write a review too. I've done them before but - well you know - it's been a while. Reviews sit somewhere between factual report writing and fiction. In so much as whilst it is a factual report you can throw in verbs and adverbs and plenty of feeling. And at a length of between 250 and 500 words it sits right in the comfort zone of us Flash Fiction writers. If music be the food of love and all that jazz.

In the meantime, if you're interested in music, gigs, dance and the arts then check out:
'Get Into This'