Magic Numbers Gigs
Tonight I'm going to a gig – the
Magic Numbers
at the Arts Bar in Liverpool. First time at a normal (not socially distanced) gig since Covid lockdowns.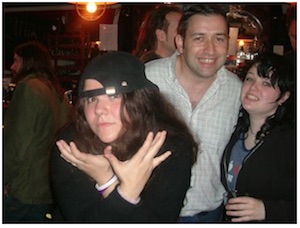 Michelle & Angela – and an interloper – in an Amsterdam bar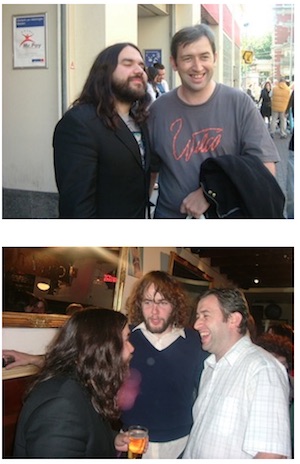 Romeo and the same interloper (and a band member from
Shout Out Louds)
in an Amsterdam bar.

I've been to several Number's gigs in Manchester, Kendal, and even Amsterdam – as well as seeing them at music festivals like Glastonbury. I also went to see
Romeo Stodart
at the Music Room in the
Liverpool Philharmonic Hall,
which was just two days before all gigs got cancelled due to lockdowns. I wrote a review of that gig for a
website
.



Got some great memories – and stories – from all my gigs involving the Number's and am looking forward to tonight. Not looking to forward to the bar in the Arts Bar though. Truly horrendous prices for crap drinks. Ho hum. Not sure how it'll be in a none socially distanced environment either. But saying that, the music from the
Stodarts & Gannons
– and from
Ren Harvieu
– will no doubt be fabulous.

Rock on.