06/05/23 15:13
Made up that I made the effort to get a ticket for the
Lottery Winners
at Phase One, Liverpool for the album launch event. It's launch gig for ART - 'Anxiety Replacement Therapy' where you get a physical copy of the album and entry into the gig for just £17. Can't say fairer than that.

It'll be my third gig there following
Heavy North
, and
Casino
, which were both excellent. I'm sure the Lottery Winners will be every bit as good. The album sounds great (been listening to it on
Spotify
- not got the physical copy yet) and it even has some excellent guest appearances from Shaun Ryder, Boy George, and - yes - The Frank Turner. Cool! Frank is a big fan of their's and has done some production with them as well as singing on tracks. And the Lottery Winners supported Frank on some of his recent UK tour.

It has been a big week for the 'Winners too… as ART has come in a No.1 in the UK album chart. How good is that!? They should be in a damn good mood for the event in Liverpool then. Town will be mad busy as the Eurovision week progresses (it already is). I'm not exactly sure how it will be in town. Great, mad: greatly mad? I don't know. But it will definitely be crazy busy as the Eurovision fans inundate the city for the antithesis of good music (hey, just my opinion). I know, it's more about the fun and everything that goes with the event; a festival of music not about the music. At least I'll be seeing a band at the peak of their powers in the town, just a day before the final event arena.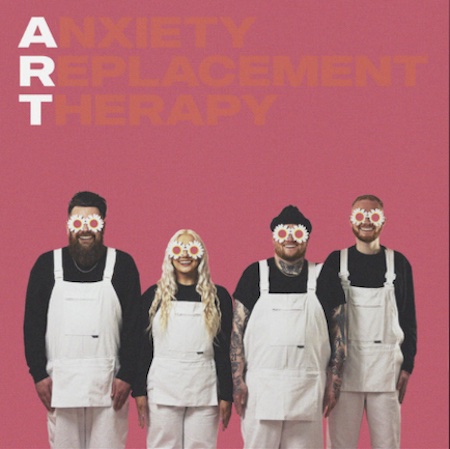 Anxiety Replacement Therapy - click on here to have a listen on Spotify.