On Thursday I went to my fifth Open Mic at the Sanctuary, was a top night. Initially it looked like the numbers may be a bit down but in the end there were more than usual including a couple of excellent newbies who spotted the Open Mic as they were passing the pub. I think they'd gone somewhere else first and found an open mic was not on, so it was fortuitous for them - and us.
As ever there were plenty of guitarist singers and in addition there was poetry and short stories.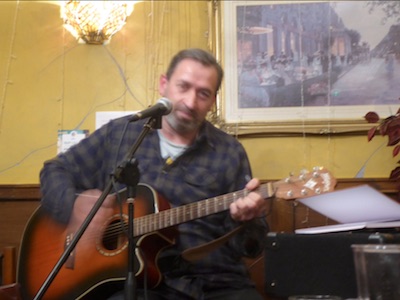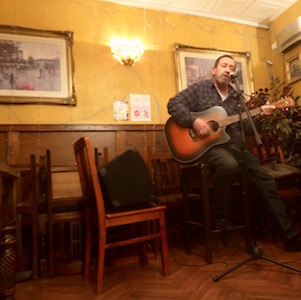 I did four songs and as ever nobody else knew three of them. It may well be the way to continue - if they don't know it they don't know when you're singing it wrong. The songs I did were:
'Heart Breaks Like the Dawn' - Chuck Prophet
'You Couldn't Get Arrested' - Green on Red
'Somewhere Down the Road' - Chuck Prophet
'Hotel California' - Eagles
I'll let you guess which ones the viewing public knew... Put it this way I'm spreading the Chuck Prophet/Green on Red gospel.
Here are some photos from the night (I didn't bother with the interruption from the drunk speed fuelled guy).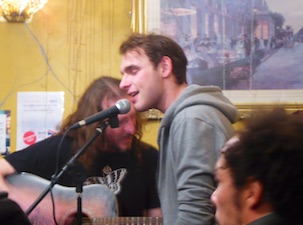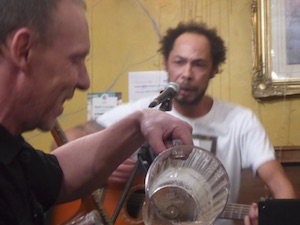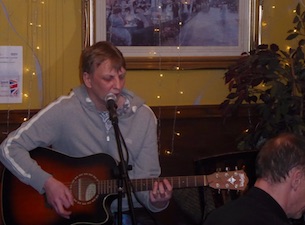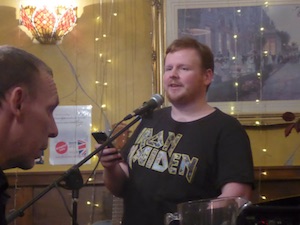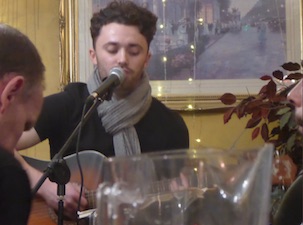 Not sure if I'm going to do new ones next time or just try and get better with the ones I've been doing to date first. Strive to get better!