Wednesday last I went to my first Sofar Sounds for quite a few months. Couldn't find my email confirmation or the day before an email telling me where the venue was. Luckily I know someone involved with Sofar and they confirmed I was indeed on the attendee list. It was a bit of a mystery why I hadn't received a confirmation or details email. I subsequently found that because the booking site had defaulted to Apple Pay, rather my usual, the email had gone to my Apple email account. Glad to get that solved. I'll know where to look for such messages next time.

I was told the venue was Scale, which is above Tapestry on the streets behind the former TJ Hughes. I'd been there for a Sofar gig once before, a couple of years ago, and it was a lovely venue. No draught ale, but they did have some cans. Could be worse.

Last time I saw an excellent laid back acoustic performance by the Heavy North. It was the first time I'd seen them and I loved them straightaway; I've been lucky enough to see them a couple of other times (and have tickets for their December '23 gig). This time there were three acts—as usual—and I loved all three. Links to the music and/or websites are at the bottom of the page.

First up was
Motel Sundown
, who aptly played their set as the sun went down and played on the wall behind them. They were an acoustic guitar (and soft percussion) three piece as melodic and harmonic as you could hope for. My kinda Americana roots style.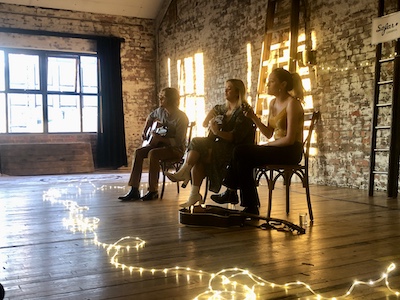 Motel Sundown (with the sun going down behind them)

After the sun went down it was the time for the very pink
Wax-Tree-Cast
. They played as a duo, with a female lead singer and a rockabilly guitarist. Like I said, both very pink. Don't think it is a Barbie thing either—but what do I know. Played some great songs, with not much chat. But they did say the band (they are not usually just a duo) were to support Johnny Marr, and The Charlatans in their hometown gig at the end of the month. That sounded cool. They mentioned they were giving away a couple of tickets in an Insta competition which sounded good. But unfortunately their hometown is Halifax. I took the time to look it up and the day's trains are affected by strikes, so I didn't try for it. Would love to hear them with a full band—and I guess if they are supporting the Charlatans they must have a good sound.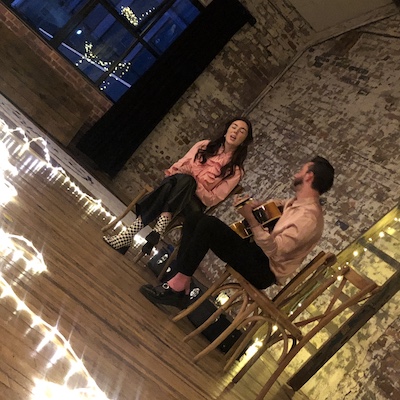 Wax-Tree-Cast

Incidentally the strange band name made me wonder if it was down to a
What Three Words
location. I downloaded the App just to check. And guess what… it wasn't. It was a nice few songs and I definitely wish them the best for their gig at Piece Hall; oh, and their song out this week, which they played on the night, '
Oliver Reed
'.

Last, but not least, was
Ruby J
. I'd never seen her live before but have seen her several times on some decent footage before via Twitter and YouTube. A fabulous act. She played her acoustic guitar accompanied only by her distinctive voice. She's gonna be a star. Get on over to YouTube—or even better find a gig—and see for yourself. I'm lucky enough (as were a few people who were at the Sofar Sounds gig) to be able to look forward to seeing her again pretty soon; as she's supporting
Casino
at their Hangar 34 gig in October. Result!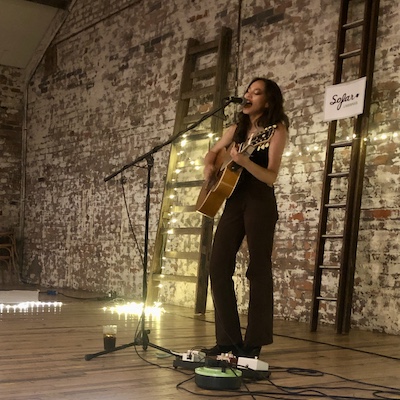 Ruby J

All in all a damn good evening.

Since then I've been lucky enough to get a ticket for the next Sofar Sounds gig, which is apparently a highly limited venue (I think there were 70 at Scale and there will be fewer than 40 at the September one). Intrigued to see where the venue is and who's playing. I'll have to wait until 36 hours before the gig to find out where I'll be bound for.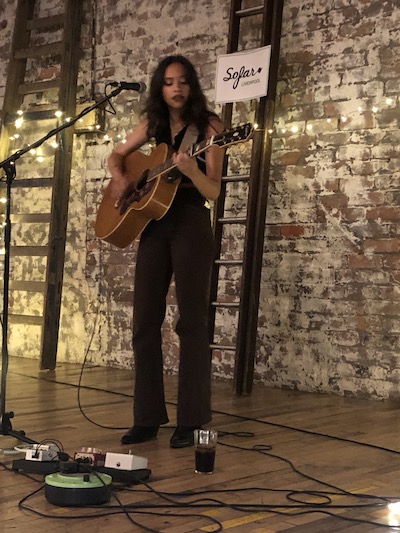 Ruby J

________________

LINKS:


Sofar Sounds
website
Motel Sundown
Spotify
Wax-Tree-Cast
Spotify
Ruby J
Spotify
Barring unforeseen Twitter wins of a pair of festival tickets - hey, it's happened before - I will go though 2023 without going to any music festivals, which is a bit of a shame. But I've been to some good gigs this year (Frank Turner, Robert Cray, Casino, and Lottery Winners, and a Sofar gig or two included). I've some more to come with a wee bit of repetition: I've a day at the Future Yard in Birkenhead this Sunday with the Lottery Winners, The Kairos, and others playing; then the August Sofar Liverpool gig; Guise and Hannah Rose Platt at EBGBs; Professor Yaffle in September at the brewery (Neptune); Casino at Hangar 34 in October; and, The Heavy North in December at the Camp & Furnace. Looking forward to them all; whilst not wishing the year away.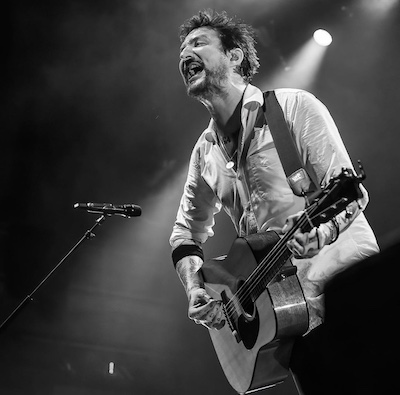 Frank Turner - Saw at JJ Steel Mill in Wolverhampton
Robert Cray, saw at Olympia in Liverpool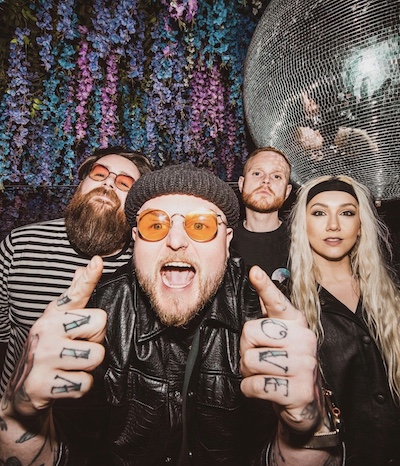 Lottery Winners - Saw at Phase 1, Liverpool


Had a good chat about bands and music in general with a couple of blokes over a pint the other day. But was a bit surprised when one of them said he wasn't into live music - he just preferred the records. Don't get me wrong, I do love the recordings but there's something about live music which is joyous and compelling. In the moment you are taken out of yourself and the memories live long too (and it's usually cheaper than a footy match too). You honestly can't beat live music (in my opinion; but apparently not everyone). Obviously seen a lot of boss people at open mics - and will be seeing more - too. All in all not a packed gig year, but then again not a bad one either. It does appear like I'm watching the same four or five bands a few times (Frank, Casino, Lottery Winners, Heavy North et al), and maybe I largely am. But then again, why change a winning formula? And as an added bonus it's good to see that so many are local bands too.

Rock on! Or is it folk on? Well I guess it's defo not folk off.