16/05/18 16:20
It was time today to get some writing done. I thought I'd nip out for a few hours into town and give it a go in a few places and see what worked in terms of getting a fair chunk of the Deadcades story progressed for Infernal Clock.
I had just under 1400 words already written and the ultimate aim for these stories are around 5000 words. Having given the initial 1400 words a re-read at the weekend I am pretty happy with them. Although it has started as a police procedural largely and horror is yet to surface (if you don't include simple dead bodies as horror). My aim for today was a minimum of 1000 words.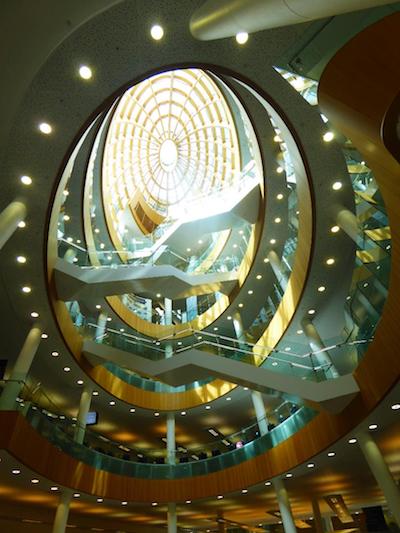 I first headed for the coffee shop downstairs in the Liverpool Central Library - I was in need of some caffeine before starting after all. That went really rather well. In just over an hour whilst perched on a soft comfy sofa with my Americano I got 1000 words done in one sitting. Jeez. But I was on a roll so it was time to go onwards and upwards up to the Picton Reading Room after bladder emptying (those medium coffees really are quite large aren't they?).
The cafe had been busy enough downstairs but the Picton was packed with largely university aged (children I tell you!) boys and girls filling all the central tables. A bit of a shame as I've always liked working on those tables. Anyway, needs must and all that so I ended up getting one of the single seats around the periphery and plugging in my laptop there. It really is a nice environment to work in - even if again I had the laptop on my lap rather than a table. An hour and twenty five later and I had down another 1400 words. Bloody hell, flying!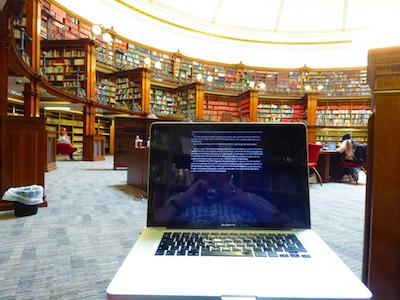 It was now time to redeposit some more of that caffeine and then pop out for some lunch. I couldn't avoid the unbeatable All Day Breakfast at the Shiraz on Williamson Sq. I'm a sucker for it. Then it was time for at least a little more of the writing whilst on the roll. This time I went to somewhere where it may prove a bit more difficult (beers and music) but it had some advantages (tables and plugs) - I headed to
The Head of Steam
on Hanover Street. And yes, bang! Another 1150 words in a little over an hour.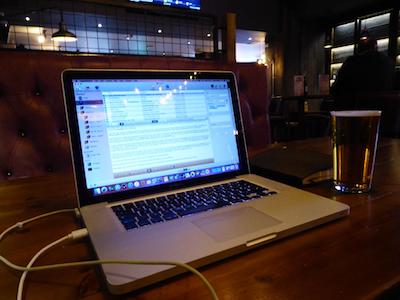 I'm sure the last 1000 words will prove the least useable but they in any case do sketch out how the story will go.
So whilst I left the house wanting to do 1000 words I ended up doing 3600 (i.e. I've got 5000 words of a 5000 word story). Job well and truly smashed.
Now I've got to get it printed, read, redrafted and then again and again. It's good to feel it moving; even if it proves that only the first 1400 words are still any good. What have I learned from an afternoon of writing in three quite different environments (albeit two being in the library - the Picton is different to the cafe I can assure you). Well, I can write anywhere really. I dare say attempting to write for more than an hour or two in a pub would be the most difficult in terms of the music background (in some pubs) and the consistency of the writing (after a couple of stronger beers). Whilst in all three locations I almost wrote a 1000 words an hour or so the key finding is probably that if I ensure I set aside an hour a day then 500 words a day or more really is very attainable. And I should do that.
I should. But will I?
Thanks to the Head of Steam I even managed to update my website with this wee blog. And I have a
Titanic
'Iceberg' to boot. It's a win, win, win. Huzzah!