Well, what a weekend. Had to go to the parade, of course, to soak in some of the colour and noise, but most of all to welcome the boys back. Town was heaving with something like 750,000 people out to see them, so it was a bit of a headache to decide where best to watch them. The last time me and the lads went to greet them was after we beat West Ham in the FA Cup Final in 2006 and I decided (for it was my call) to watch it around the same place again. That time we had quite a long time waiting around, but this time we the advantage of being able to watch the stream of the parade live, so we could watch it to see where they were up to and leave in good time to watch them.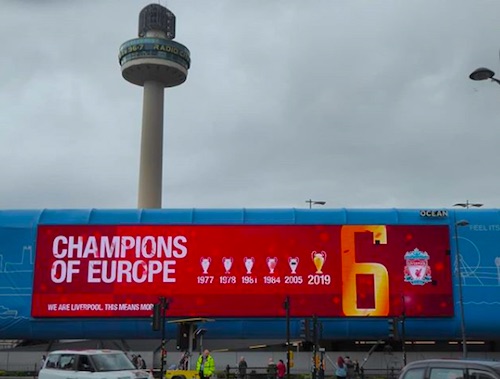 As it was up behind the Walker Art Gallery it was only up the road from the Sanctuary, so it was a no brainer to get a nice couple of ales in there then walk up when they looked about ready to make it down the road. My only fear (being the one making the call) was there was a delay on the stream and as we walked up past Lime Street Station I did think it seemed remarkably quiet and wondered for a moment. But I needn't have worried. As it happened we walked off the closed fly-over on to the dual carriageway, where there were plenty of people about but lots of room too. We were only there for a couple of minutes before the motorbike police came down to clear the way, followed by police on foot - we could not have timed it better. We were close enough to touch the buses as they went past. Brilliant.
The Liverpool boys were all up for it, swinging their scarves, singing, banging the side of the bus. Milner and Robertson looked particularly energetic. Maybe it's the Ribena (or lime and soda) but I don't know where Milner gets his energy. All the guys were obviously loving it - especially Klopp.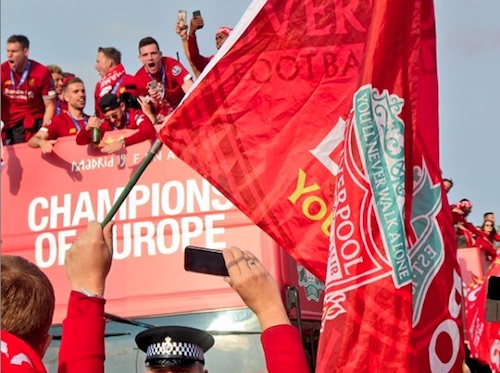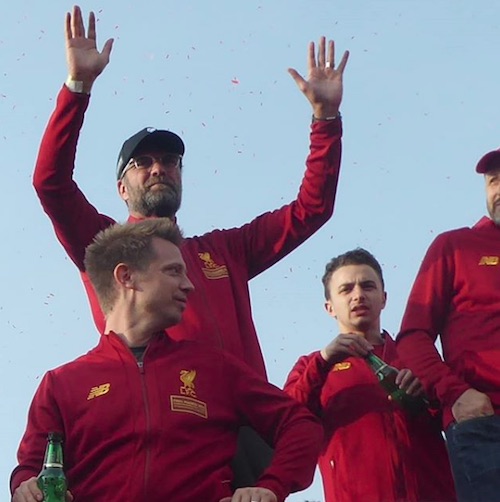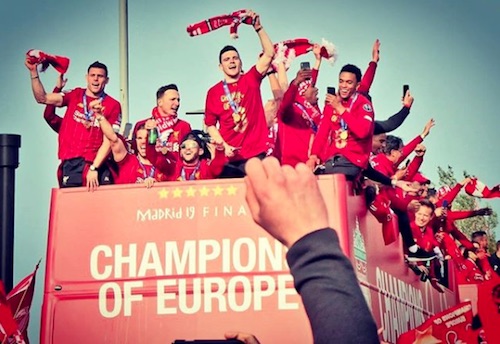 Got some fab photos. Shouted and sung a bit. Followed the bus down to the bottom of the road. And basically loved it.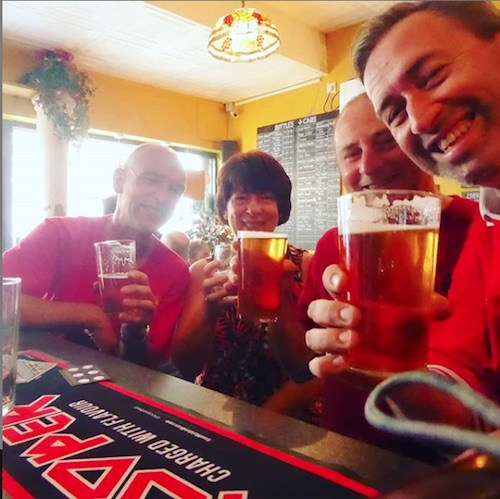 Then was back in the Sanctuary within about 45 minutes of leaving it! Win-win-win!!