Strange Love
16/06/19 15:44 Filed in:
music
Made some time to play some guitar this afternoon and went back to some oldies from
The Waterboys
.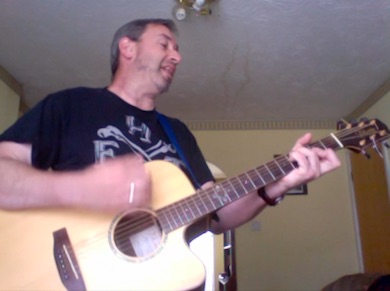 Strange Boat
Went for
Strange Boat
and
A Man Is In Love
two classics. Next time maybe
Fisherman's Blues
and
A Bang On The Ear
. We'll see.
First time up I ended up with lots of background noise before I realised I had on my CD, amp and PS3. Turned these off and the noise disappeared. You live, you learn.
Anyways, now time to write something for the
Seedling Challenge
.