23/01/17 23:41
Judging: Angry Hourglass 123


Hey, so this time yesterday I was typing up my 'judgement' on last weekend's
Angry Hourglass
(the beautifully numbered Week 123). The winner's page is
linked here.


I've judged a few times now for several challenges and it always requires a combination of tough decisions, personal choice and involves a little bit of fun. This weekend the photo, as usual from Ashwin Rao, was a train travelling along a curve at dusk/dawn, as ever with AH it brought out high quality from all thirteen of the entrants and it was a tough call.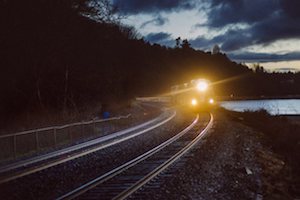 As usual @Fallintofiction cleared of the names and twittery bits so that I could judge the stories blind; I never know who I've picked until after I've sent the results off. Sometimes I have a peek after the results have been emailed other times I wait until the email/tweets start flying to tell me who I've picked.

It always takes a bit more time than you think it will to begin with, but it is an enjoyable job. I'd thoroughly recommend trying a bit of judging whenever you get the opportunity. Whilst you'll get a week off from entering the competition it is nice to see it from the other side. Sometimes you may pick up a few pointers yourself as to where you could improve.

Maybe next time I'll do a proper blog on the process, but for this time may I just give my congratulations to the HMs, the runner up and the winner, namely;


Ewan Smith

Sal Page (despite not following orders)

Mark A. King

Firdaus Parves

As ever, a big thanks to
Rebecca the Hazmat
for hosting such a wonderful challenge, one that always brings out the best in you writers types. Kudos!

To those who didn't place this time don't sweat it. All the pieces were great. On another day I may have picked some different 'winners' and been totally happy with justifying it too - the quality really is that good. And of course on another week a different judge may have picked a completely different list of winners too. Sometimes what floats one's boat would sink another. You're all stars for having the confidence to put pen to paper or fingers to keyboard.

And lastly, if you haven't given Angry Hourglass a go then check it out. It's open for 36 hours over the weekend for pieces up to 360 words. It's always a high standard but that makes the winning even sweeter and the understanding deeper when you don't.



Keep Writing Folks!
12/12/16 14:36
It was my turn to judge again for the always fabulous
Angry Hourglass
challenge run by the lovely Rebecca - aka Lady Hazmat. "
Lady Hazmat
" seems quite apt for some of the stories in this week's challenge a mix of nasty and nice: chocolate coated arsenic.

The photo prompt was from
Ashwin Rao
as usual and was of a lady doing yoga against a city skyline (of Seattle, I think?). It's always amazing how different the stories can be from the same photo and this one was no different from usual, but how do you get so much murder and mayhem from this photo? Well, you just do. We're a weird bunch us writers aren't we?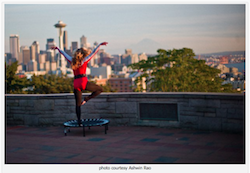 I've been in quite a bit of pain due to a
dodgy knee
this week, breakfasts of Ibuprofen and lunches of Co-codamol so I was relieved to see fewer entries to go through this week, though I don't know why it was lower than usual. Just a coincidence when I needed it. Or perhaps the photo just inspired
too much death and destruction
for people to handle.
Anyway, I've done me
judgy thing
, sent off the results and I await the posting of them later.
Thanks to all who entered for the great reads.
And thanks to those who didn't for leaving me with a little less to do than usual. In other news... my knee is getting better.
Huzzah!
And if you ain't seen it before get on
Angry Hourglass
it's every weekend and you get a whole 36 hours to get your 360 words down. It's always a high quality of writing and so is a tough one to win, but anything difficult is all the better when you succeed. So...
Keep writing folks!