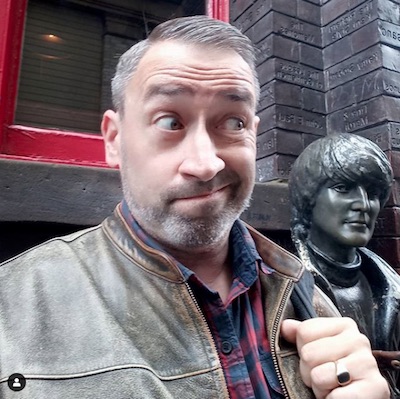 It's been an interesting couple of weeks seeing how the Dispensary transitions after the long reign from Pauline and Dave came to a quite abrupt end. It is understood that the tenancy came to an end on the 15th September and they decided not to renew it. The Dispensary under their stewardship won the Liverpool CAMRA branch Pub of the Year on multiple occasions and the beer choice and quality was never less than exceptional. They kept their decision to leave pretty quiet and it was only in the last ten days of their rule that it became common knowledge. Wherever they end up going and whatever they end up doing I wish them the best of luck.
In the meantime the new managers of the Dispensary require luck and hard work to maintain the tradition of the excellent cellar here, lest it become just another pub. I've been in a few times since the change of the guard and although it's very early days things are looking good. There have been a few changes which are mostly positive or at least neutral. The board with the beers on now has prices on it which is always handy in decision making and getting your money ready at the bar. And talking of money they have entered the 21st century and like many of the other nearby pubs now take card payments. Yay!
The beer choices so far comprise the same breweries that Dave and Pauline took, including Titanic, Ossett and Rat. Definitely a great big plus. Got to be good to have White Rat still available.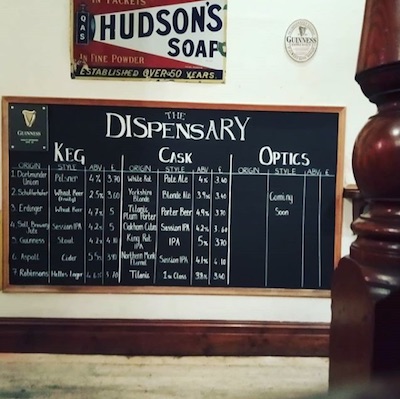 There is now no fear of the answer at the bar if you ask for a coke (not that I ever would) but sometimes people require a soft drink. Here is my mate with half a coke…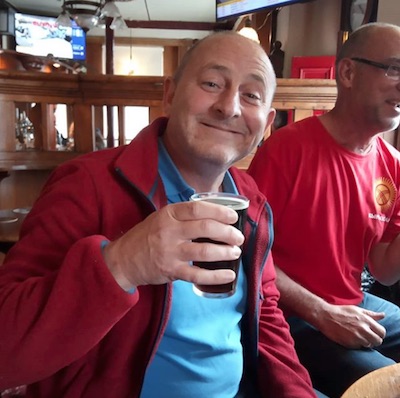 They still have TVs and the footy channels (BT and Sky) for those interested. And Liverpool are still winning. They've retained the bar staff too.
They also now sell Guinness. It is a drink from my past, but I have often heard people ask for it here and been disappointed not to find it. Not a big fan these days but hey, at least they've got themselves a nice old school pump display for it. They also have a small heater perched at the end of the bar for pies and whatnot. Food in the Dizzy! What next…?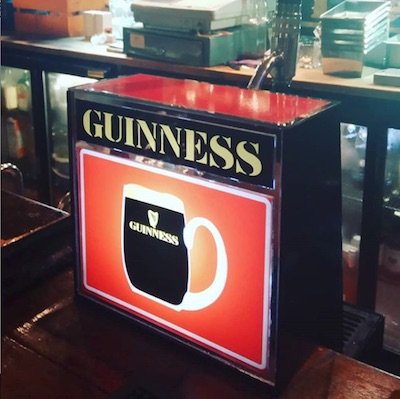 … well, toilet roll in the toilets for a start which is nice.
In the last few days there have been returning customers who were previously banned or at least felt unwelcome. No doubt the customer base will settle down in the coming weeks when the novelty value has ended.
So, in summary, a positive start for the new guys. The key to its continued success will be all about the cellar and the bar staff.