19/09/22 14:23
Watched the queen's procession before the funeral this morning from Westminster Hall to Westminster Cathedral. It looked very impressive. Once the funeral part began I thought I'd go out. Not done much exercise this week so decided to get out on the bike. Had no aim when I left, but took a rucksack in case any shops were open (there weren't).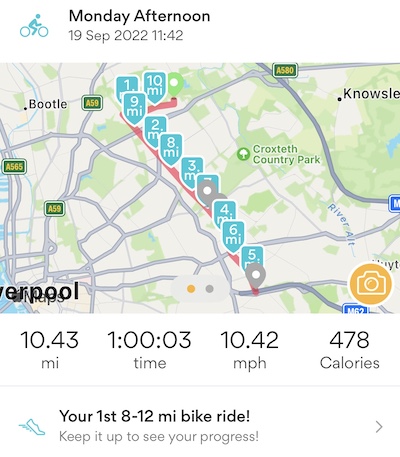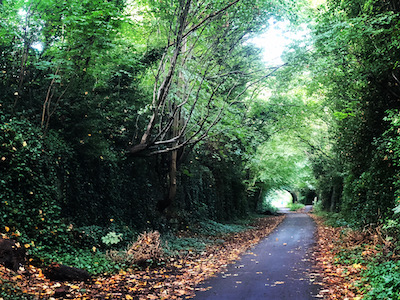 In the end I completed a ten mile trip along the Liverpool Loop Line. Was good to get out and it remained dry for the hour. The roads themselves were very quiet. I expect many were watching the funeral. Yup, even in the People's Republic of Liverpool. By the time of my return the roads were once again getting busier.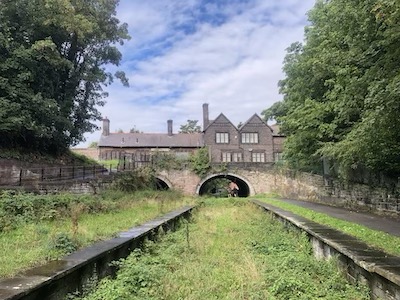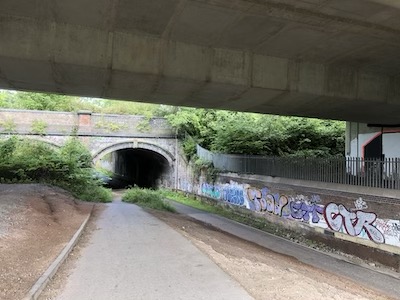 Hadn't realised that I'd never done a ten mile trip on my bike until it showed up as such on Runkeeper. I generally do about 6 miles into work and that's that. Will have to do some more I think; keep the legs and heart going. Of course coming up with that idea as the nights begin to draw in is maybe not ideal Coincidentally it's almost exactly
a year ago
since I first began cycling on my dad's old bike;
ZevonOne
. It's definitely a good form of exercise, wish I'd done that years earlier.