31/05/19 21:26 Filed in:
music
Yesterday was Open Mic day again. It comes along almost every fortnight doesn't it?
In the morning I was delivering in Penmaenmawr on the North Wales coast and was parked up opposite a music shop. It came to me that it was worth popping in to see if they had any guitar cases, as for a while I have been thinking about buying one in the event I got asked to bring in a guitar. I always just use one of the guitars provided by the Open Mic guys, but there is always a chance they may have an issue one day. One day I thought I may want to take my own guitar in any case (sic).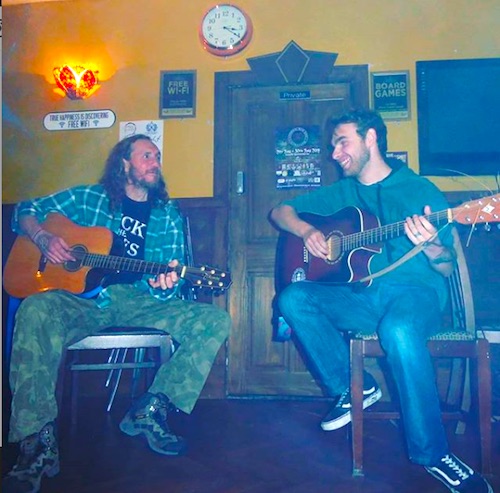 I actually had been looking online from that Amazon lot and have had one in my Shopping Basket for several weeks. But they are not that expensive and I thought that if the price in the shop was not extortionate in comparison I would rather give the money to a local shop than to the behemoth. As it happened the padded soft case was £17.50 which seemed reasonable, so I went for it.
So, last night for the first time I took my own guitar, which is a lovely old Takamine 363 Semi-acoustic. It is a beautiful piece of work, particularly the three piece back and the inlay, but it sounds good to. Well, it would if a) played by someone else and b) played with new strings… I have no idea how long the strings have been on, but it is years I think. Only when I was strumming there downstairs in the Sanctuary did it dawn on me that maybe I should have invested in some new ones. Of course, John just turned up with a newly strung guitar and the zingy difference was obvious. I'll be getting some new strings this weekend if I get the chance (amid the Champions League shenanigans).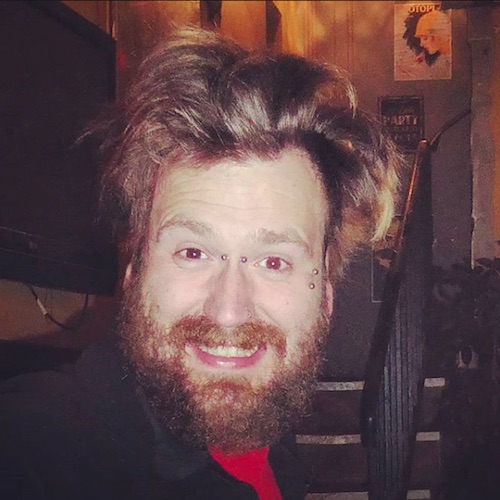 It was a disappointing night in one sense, as the upstairs room including the PA, speakers and microphones were all in use. We'd been usurped! The regular few were sent down to the dungeon to play and were left with playing and singing unassisted by speakers. That said, it so happened that the week was much quieter than usual with only six guitarists. The lack of speakers meant that one of the regular poets didn't get the chance to get involved really. In the end we had a mix of singing songs on our own and teaching (or at least playing along with) each other. It was fun though. I even ended up singing
Wonderful Tonight
and
There She Goes
.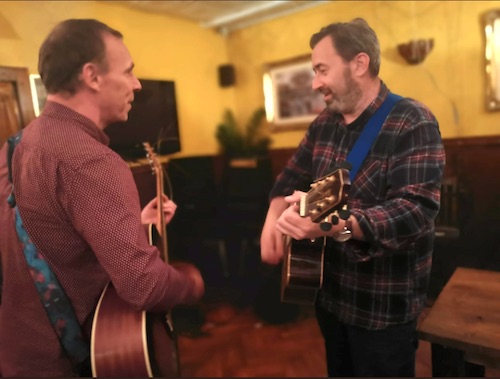 Hopefully Open Mic next time will be back upstairs and with the equipment e.g. with the Mic that goes with the Open thing.