Buxton Beers
Had a very enjoyable trip to Buxton on Saturday, on a real ale trip arranged by the Wirral branch of CAMRA. Visited some lovely pubs and had a few great pints — including my beloved 'Jaipur', and another Thornbridge 'Crackendale' and some great Redwillow 'Faithless 108' (in the Redwillow Tap, surprisingly).
Cheshire Cheese
Buxton is an attractive town, quite similar in appearance to Harrogate — which I guess shouldn't be surprising given the location and age of the towns (and of course the similar geology). It's not a big walk around the town centre, but there are plenty of nice pub and bar options. I went to eight pubs.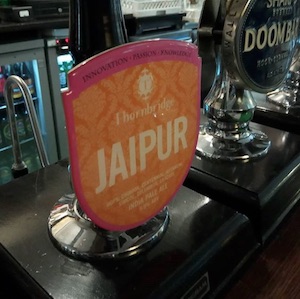 Thornbridge 'Jaipur'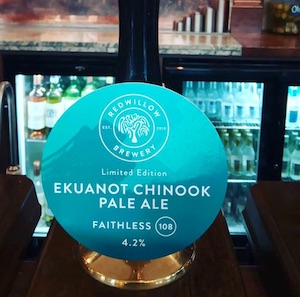 Redwillow 'Faithless 108'
If you're considering visiting the town I can thoroughly recommend it.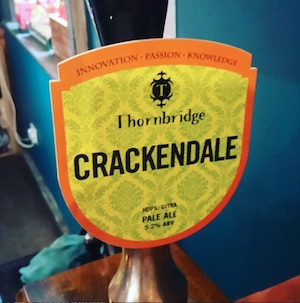 Thornbridge 'Crackendale'
Redwillow Tap