22/05/22 13:55
My Return to the Sofar (and Another Fine Return)


I last went to a Sofar gig in September in a place called Slate. It featured the excellent Heavy North who have subsequently gone on to release a really rather wicked album. Get on it. But last week I got a ticket for my second event. For those that don't know the deal, the ticket is for £10 and you don't find out the location (other than the city) until 36 hours before – and you don't know who is playing until they get up on the stage (or their name is on their kit!).

Last week the venue was
One Fine Day
on Old Hall Street. The venue itself is not currently permanently open, but is used for individual events and weddings etc. I'd never been to there before and it proved to be a nice place with good acoustics. It was really busy with not a seat left as far as I could see and I ended up sat at the front. I moved along to help a couple of later comers get nearer and sit together – and therefore I ended up in a nice padded seat instead of a plastic one. Win win.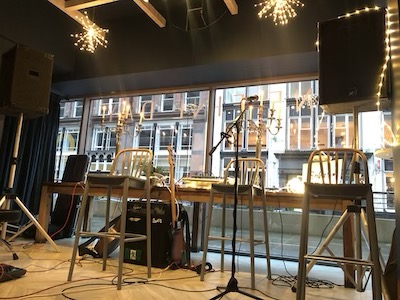 The three acts of the night were all fab. Loved the local singer songwriter
Eleanor Nelly
's stories and attitude – and her songs and singing was excellent.
Taylor the Chapter
, who wants to never be known as Gary, was solid. And finally the main act were a Wigan four piece called
Stanleys
. They looked so young to me, but so does everyone these days. There songs and assuredness were great. I've already spent some time listening to them on Spotify. They could definitely go on to be pretty successful if this performace was anything to go by. I believe they have already supported the Lathums, which is pretty impressive.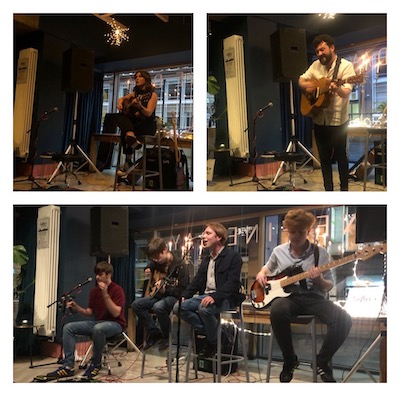 The
Stanleys
played five songs:


'What's Been and Gone'
'Why Would I?'
'A Better Life'
'Look Back'
'Maybe'


Check them out on
Spotify
, or better still get on down to see them when they're next playing near you.

The following day was the return of the Open Mic hosted by John Witherspoon. The
Belvedere
pub had snaffled the gentleman and given him the opportunity to host the event following the recent demise of the Keystone. It was held in the upstairs room on the left. Despite the announcement on just being made earlier in the week the news had spread very well amongst all the regulars from just that short distance down the road.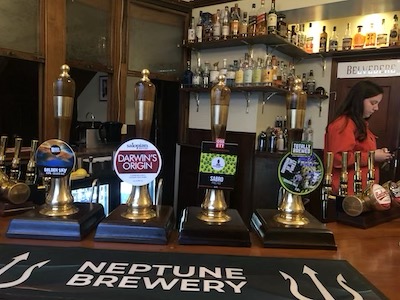 The beer was on.
Great to see so many turn up. It became a most memorable night when the entire area around this part of Liverpool was plunged into a power cut and the playing continued without the PA and under candle light. Moody stuff.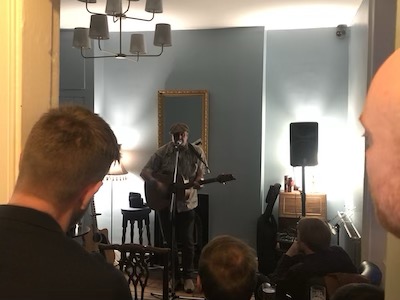 The lights were on…
… the lights were off.