I've not been entering many flash fiction challenges lately (not counting VSS365 as a challenge per se) but have done the odd
Microcosms
over the last three or four months. I was working on Friday but it was a late start so I wrote a quick story before heading to work and found out the judge chose mine as the top one this morning. So a nice start to the day. Normally the winner would take on the judging the following week, but as I'm doing NaNoWriMo and I'll be curating VSS365 this weekend I've asked to put back my judging duties to another month (which has graciously been accepted - thanks Geoff!).
If you're looking at a <300 word challenge on a Friday then head on over to
Microcosms
some time (preferably on a Friday).

I've got
#VSS365
sorted now. The first ten words are in the scheduler and good to go. I think I'm largely happy with the words, but hell I dare say there aren't many words we couldn't or wouldn't want to work with (probably words Trump uses). I'll have to see whether I get to change any of the words in the daily tweets. May be best to just keep it simple. After all you're all just wanting to know what the one word is...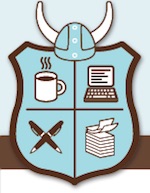 So, I'm ready with regard to VSS but I am far from ready with respect to
NaNo
. I've sketched out some ideas, but boy there's a lot of question marks about how it will go and a damn load of space to fill. Whilst I've done it once before and completed it I think I am less confident about this attempt due to the existing woolliness. We shall see how it works and whether it will come together over the coming weeks. Good luck to all who are giving it a go.
I have sorted the images for next four bands and singers for
#ClassSongOfTheDay
which will save some time later in the month and today I've updated the CSOTD2 page with the songs for this week from the mighty slide of
Ry Cooder
. If you like some fab guitar slide on over and listen to some great tunes.