Class Songing and Scheduling
Have updated the website with this week's song links for the wonderful John Hiatt. Only seen him once live, down in that there London far too many moons ago. Would like to see him some more.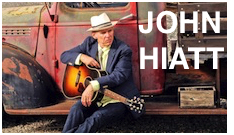 And I found that second Twitter scheduling site. I use Buffer for Class Song of the Day and for free you can only schedule a maximum of 10 Tweets; with me needing to schedule 30 Tweets for VSS365 next month I needed to find a second site to do the scheduling - or else I'd have to log in and just do five of each (ie every five days). With going for NaNo this year every bit of time saving and general assistance is a god send. Trying out a little used one. Will see how it does, I won't name and shame it until I know if it works properly and if it does I will sing its praises of course (maybe it'll come in handy for someone else). I've scheduled the first ten words already. So watch Twitter at 06.30am on November 1st to see if it works - and maybe give it a whirl.