19/03/23 14:10
Several months ago I lost my old Kindle Paperwhite. I'd had it for years. I prefer physical books - I have trouble not walking past a charity shop and checking out the bookshelves. But during lockdown, when all the bookshops and charity shops were closed, I used the Kindle quite a bit to get my reading fix. With the shops open again I haven't used the Kindle as much and so I guess I haven't missed it terribly. However for writing larger pieces of work I find the Kindle very useful for reading and reviewing compared with trying to review on a computer screen. And so this weekend thanks to Liverpool beating Man Utd 7-0 the other week and a couple of Cheltenham flutters this week (from the reinvested ManU winnings) I gained more than enough pennies to invest in a new Kindle and so I picked it up yesterday.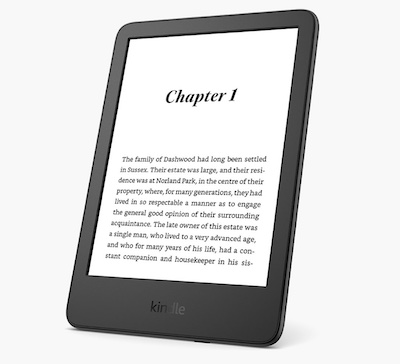 It is the small (just 6''), cheapest one and I don't find it as nice as its older (larger, but missing) sibling. It feels a bit delicate, but that should be helped a little when I get a cover for it. If my old Kindle suddenly reveals itself to me, perhaps from beneath a pile of books or washing, then I'll possibly return to that one. But maybe I'll get used to the smaller version in the end. It has better definition and larger memory that the older versions. For reading books I don't think the definition matters that much, although if there are any images or maps then maybe it will help in those cases. In terms of the memory, again I don't think this is critical for me. I'd not be filling ye olde Kindle let alone this one. It was certainly great though how easily and fast all the books previously held on my Paperwhite suddenly appeared on the new one. Very nice to see.

I'll see how it goes in the future. And I'll see how fast I find the old one now I've flashed the cash for this one.