Reading the Giants
Today I was given an extra day off i.e. there was no route for me. That is not a good thing as that means no dosh for today. Apparently training someone tomorrow so should be an easy-ish day. Hope so as I want to get back for the Liverpool match if possible. Still the day off today has meant I could finish the book I was reading, which was my first Robert Rankin: '
Armageddon: The Musical
.' An enjoyable orchestrated televised armageddon romp dodah.
I've now got two books on my Kindle to read. Namely: '
DeadCades'
and a beta-read of a fellow Flash Dog. Really looking forward to getting stuck into DeadCades but first up I need to finish the beta-read so that I can pass my comments on in a timely fashion. Hoping to get that sorted by the weekend, as the weekend may be a little short of reading time as I'll no doubt be chasing the last visit to Liverpool of the Giants - which apparently may well be the last visit of the Giants to anywhere. Loved following them around the city last time.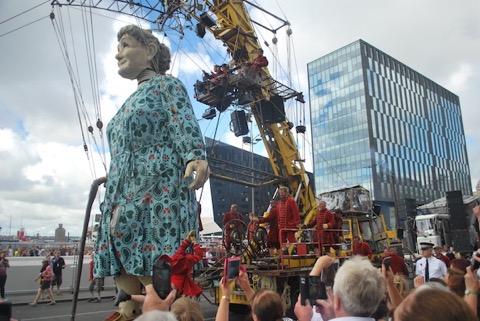 Next week the city is going to be packed and buzzing with it once more. Though I'll no doubt miss the very end as it'll coincide with a certain Man City v Liverpool match.