Better Be: A Retune
03/09/19 12:24 Filed in:
music
Been a while since I've done any recording of my guitar practising so I've done one today which is a reattempt at the classic Crowded House song
'
Better Be Home Soon
'.
This is actually my third attempt. My first one was an open chord version which I struggled and failed to get to the highest notes, so for the second one I played with a capo. This was deeper and easier to hit the high notes but in some ways less lively to sing. So for the third version I've gone back to the open chord version.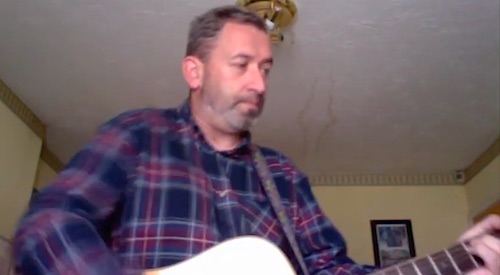 Still struggle with the highest notes but hell it's better than it was and is a livelier version than the capo one. I may not have a good singing voice but it's improving with practice.
The other thing I am trying to do now is practice strumming patterns. Eek! Think that should be the quickest way to get better to be honest. Do wish I'd had some lessons when I was younger. Anyways, onwards and upwards. And whilst I'm practising I've got the aim to write three songs before the end of the year. Perhaps I'll choose a theme from a VSS365 prompt.