Approaching the Door
This week the cover for the upcoming horror anthology '
Don't Open the Door
' was released. I love it.
Looking forward to receiving the book and reading all the stories. The book release is going to be soon; I dare say I may mention bits and pieces about it from time to time.
The anthology is edited by
Cory Mason
and has stories from:
Luke Elliot Alphonso Jr.

Johvan Calvo

Yawatta Hosby

Augie Paterson

L.M. du Preez

J.A. Sullivan

A.J. Walker

(that'd be me)

T.H. Willoughby

Kimberly Walkens
I'll put some links through to the authors pages and/or twitter accounts - once I've got my shit together.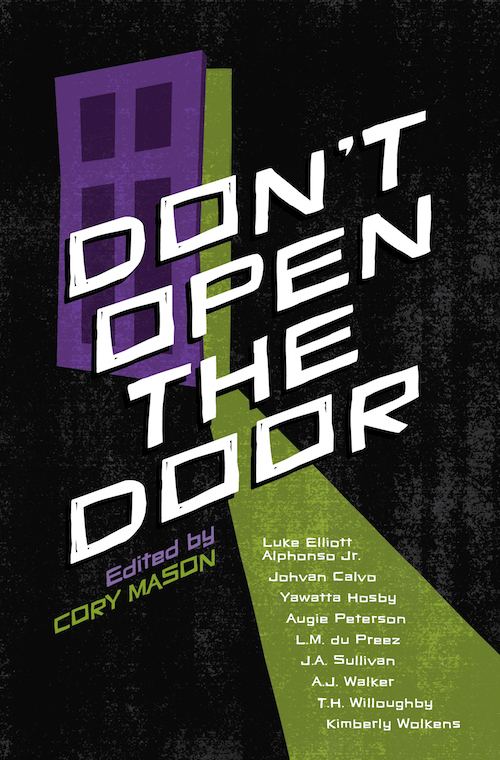 The cover design is by
Christine M. Scott
- Nice job!