YouTube - It's been a while
01/06/19 11:59 Filed in:
music
It's been quite a while since I've put a song up on
YouTube
(other than the
Flushing Song
, which I need to update) so before going out in search of a screen, with accompanying decent beer availability (via a hearty breakfast at the Shiraz), I've been strumming a couple of songs.
First up an oldie, which everyone tries early on when trying the guitar - '
The House of the Rising Sun
'. It's one we played a bit at the Open Mic the other night.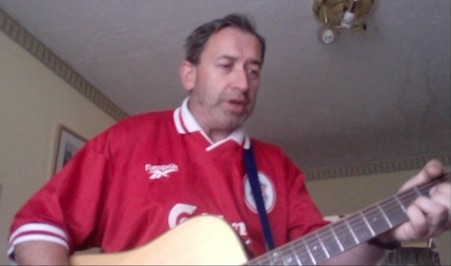 Apologies if anyone is offended by my choice of top, but it is the
Champion's League Final
today and I'm off out after this. I've recorded another oldie (which is currently beyond my capability but you've got to push yourself, ain't you?) which will go up tomorrow, as it is currently 'Processing' whilst '
The Rising Sun
uploads. Two for the price of one. Been a good morning strumming anyway. Here's hoping for a great evening too!
Come on you Mighty Reds.
YNWA