Number Six - On The Fly
Oh Happy Days! Yep, yesterday Liverpool got to Number 6 with that loverly cup which we have that love affair with. Not the bestest match but who the hell gives a toss about that?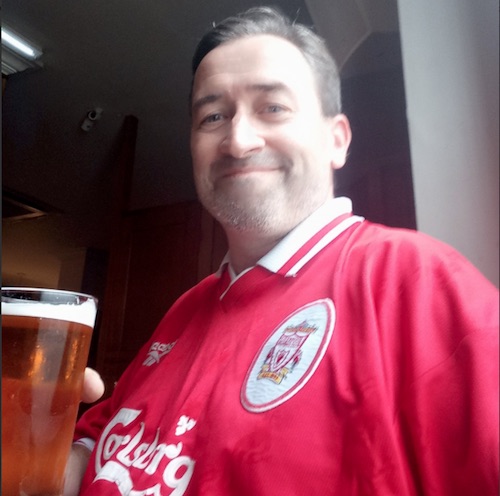 I've been lucky enough in the past to go the UEFA Cup Final in 2001 in Dortmund, which Liverpool won 5-4 on a Golden Goal against Alaves, and then again in Istanbul for the miracle, 3-3 and then winning on penalties v Milan. In 2007 I went to Athens but didn't get a ticket (or get in) but had a great time with the build up and watched the match in the Craft Beer Bar (where else?). I also went to Paris for the European Cup when Arsenal got beat by Barcelona as I'd booked flights and a hotel 'in case' Liverpool got there, which I had done for Athens.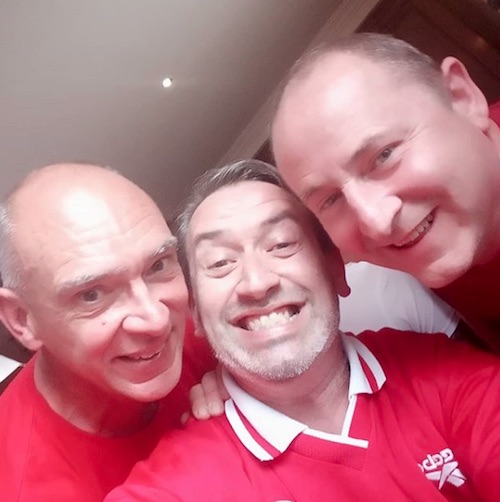 Anyway, I am not in a situation now where I can currently follow Liverpool like that (money - I'm not banned from travelling or anything) so for the last couple of years I've been following Liverpool in the pubs and bars of Liverpool. Usually this is in the Dispensary or the Fly in the Loaf, and this season it's largely been the latter. For the second leg of the semifinal versus Barcelona there was just me and me mate on a table in the Fly. The pub was not heaving at all. Not enough belief in our brand of European brilliance! But yesterday it was bound to be mad in town, and it was. Needless to say we had to get into town early and grab a spot to watch it, whilst leaving enough time to find somewhere else to go if it was already full. As it happened me and Ste got in the Fly for 4pm and grabbed the last couple of seats. Yes! Other mates risked it getting in an hour or so later and we all managed to watch it together perched on tables or against the walls.
In summary, the atmosphere was great. The beer was great. The result was great. And the Fly was great.
Managed a celebratory pint in the Sanctuary after the match and more incredibly got the last bus home!
Now got to go off into to town for the parade. There will be oceans of beautiful red everywhere. Bring it on.