Wilco Week
CLASS SONG OF THE DAY YEAR TWO:
WILCO WEEK
Following on from Warren Zevon Week, which was the first of the artists of the week for Class Song Of The Day (Year Two), it's now week two and this week's band is one of my most favouritest bestest bands ever ever. It's Wilco (the band not the Johnson).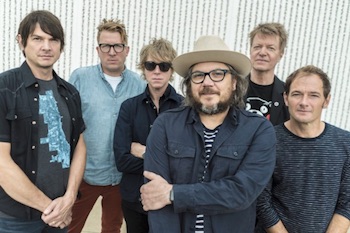 Wilco - the Band

I've been lucky enough to see them several times in Manchester and Nottingham and at the
End of the Road
Festival. They are a top band and a brilliant live act; wonderfully melodic, occasionally very noisy, great lyrics (which is my 'thing' I guess) and most of all consistently high quality thanks in no small part to the fab songwriting of the lead man Jeff Tweedy.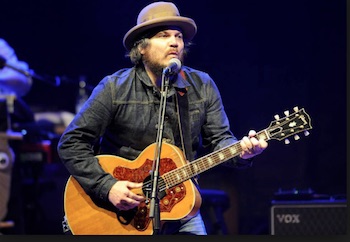 Jeff Tweedy - songwriter extraordinaire
They've released ten studio albums and an excellent double live album (Kicking Television, 2005). The studio album discography comprises:
A.M. (1995)
Being There (1996)
Summerteeth (1999)
Yankee Hotel Foxtrot (2001)
A Ghost is Born (2004)
Sky Blue Sky (2007)
Wilco (The Album) (2009)
The Whole Love (2011)
Star Wars (2015)
Schmilco (2016)
Typing those out I realise I don't have the two most recent - it must be rectified. I'd find it hard to recommend just one, due to the aforementioned consistent quality. If you are coming to them for the first time maybe I'd recommend Summerteeth that said YHF or A Ghost... a difficult call.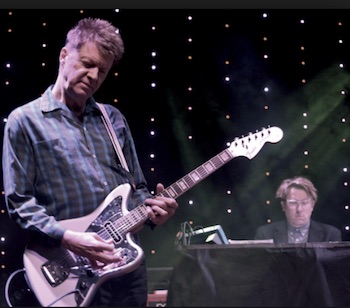 Nels Cline - Boss guitarst and chief wall of noise meister
You can also find the two albums they recorded with
Billy Bragg
, performing songs to lyrics from Woodie Guthrie;
Mermaid Avenue
I and II.
If you get a chance to see them live don't miss them. And prepare to be blown away by a tight band, immense tunes and some stellar guitar and noise from Nels Cline.
Hope you enjoy this week's curated tunes.