A Different Three
Enjoyed playing the open mic at the Keystone this week. And in a shocking turn up I played three different songs from my usual three. I noticed that at the last three open mics I've gone to, at the Keystone and the Angus, I'd played the same three songs: '
Oh My Sweet Carolina', 'Heart Breaks Like the Dawn',
and
'You Couldn't Get Arrested
'.

So I ended up playing: '
Somewhere Down the Road
' (Chuck Prophet), '
Down By the Water
' (Decemberists), and '
Whiskey in my Whiskey
' (Felice Brothers).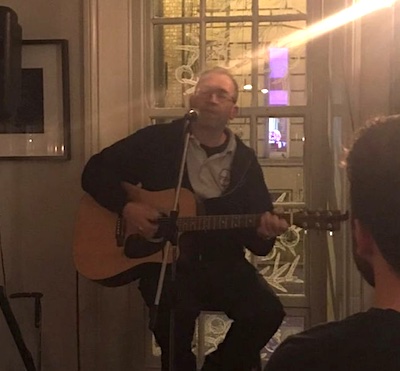 Remembered nearly all the words and chords; with just a pause playing some extra chords in Down By The Water whilst I tried to remember the next verse. Who'd have thunk it. So maybe next time I'll play a different three again. That'd be nine different songs then: almost a gig's worth.

There were loads of great players/singers there once again. Not sure how many but it was in double figures. John Witherspoon hosts a really is a top night - guaranteed. Made up to see he's supporting Ian Prowse at one of his gigs. Boss news.

Rock on!