Lost Class Songs of the Days
Class Song of the Day on Twitter (and sometimes on my otherwise rarely used FB page) is now on
Day 127
with 'Handle With Care' from the great supergroup the
Traveling Wilburys
. The Wilburys were one of the bands that made the jump from my cassette to the CD collection and whilst I'm trying to avoid repeating artists on each of this year's #ClassSongsOfTheDay I keep finding songs and artists that I used to have in my collection that I no longer have since the cassettes got binned a few years ago.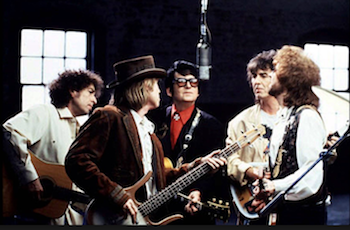 It could and should cost me some money to bring my CD collection back up to include artists I haven't listened to for such a long while. Of course I could stream or download... but I'm a person who needs a hard copy of my songs in my hand or on my shelf.

A second hand CD shop or two may take a hammering over the coming months. That said, I'll need some more CD storage...

Dang that music!