Little Changes
Done a few open mics at the Dispensary now, hosted by either of the
Seafoam Green
duo (Dave & Muzz). Last week it went pretty well and I felt I sounded better than usual - ie not forgetting too many words or messing up chord changes. But I am aware that I have kept doing the same three or four songs (last week's songs were: '
Oh My Sweet Carolina
' - Ryan Adams, '
Heart Breaks Like the Dawn
' - Chuck Prophet, '
Couldn't Get Arrested
' - Green on Red, and '
Whisky In My Whiskey
' - Felice Brothers). The next time I play I intend to not play any of these as I should try to mix it up and stretch myself a bit.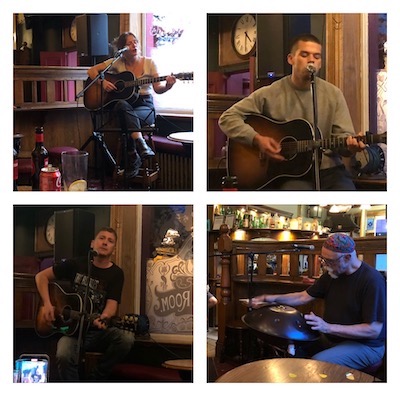 Currently thinking next time I'll go for '
Down By the Water
' - Decemberists, '
Somewhere Down The Road
' - Chuck Prophet, '
Splendid Isolation
' - Warren Zevon, and maybe '
One I Love
' - REM. We shall see. I dare say that I'll end up playing one or two of the usual instead. I'll let you know!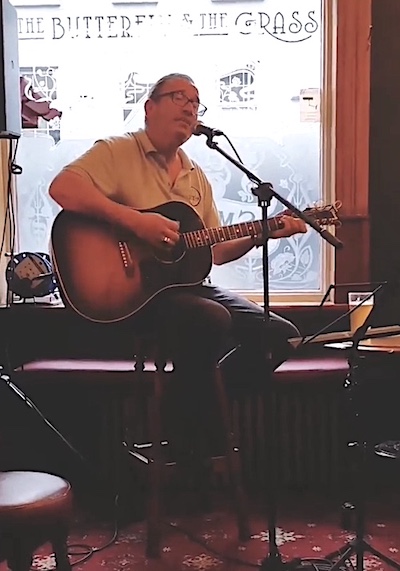 Ripping it up at the Dizz.- well maybe just playing a C.
And in the coming weeks I intend to learn some new songs and get them out there. Before maybe playing with my own words (alongside the usual C, G, Am and F chords no doubt). Again, watch this space.