Two Returns
On Thursday I returned to the first place I played at an open mic: the Sanctuary. The pub closed around the time of the initial lockdowns and eating & distancing requirements. Since reopening last year it hadn't restarted the open mics. A couple of weeks ago, when I was at the Sofar gig at Leaf, they put their first toe back in the water with it. So I decided to go last week as a return to the place it all began for me with this fun hobby.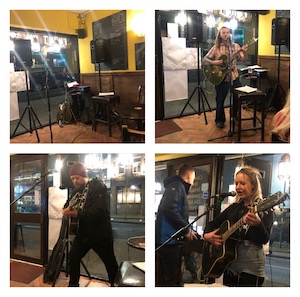 Unlike the earlier OMs this one was held on the ground floor. The old one used to be upstairs usually (occasionally downstairs if there was an event on), but now upstairs there is a restaurant – Momo's for Nepalese scran. There were only four of us who played so I ended up going up a couple of times, playing my usual stuff of course – about eight songs. Not sure how often I'll be playing there again, but it was good at least to revisit the place it all started.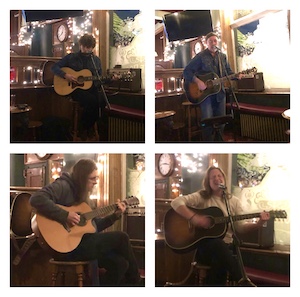 Then on Monday the OM at the Dispensary restarted after a bit of break since before the new year. I was running late and did well to get there for 8pm. The brilliant Ben Whitely was playing as I walked in and I was surprised to find that a couple of people – both newbies – had already played.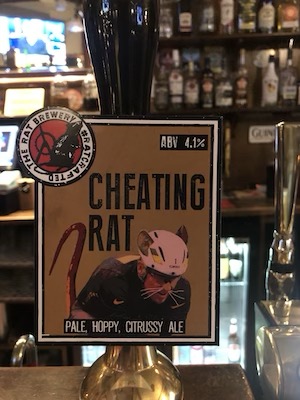 Laurence came up next before I went up. Played four of my usuals. Despite a bit of a sore throat my voice did surprisingly well – for me. Next up was a Polish guy (sorry I didn't catch his name) who was stunningly good (just playing instrumentals with exquisite and ridiculously fast techniques). Muzz was up last, who was also glad to be back again. The Rat Brewery 'Cheating Rat' was lovely and it was nice to have a change from the ubiquitous White Rat or Citra. They are both great beers of course, but a change is as good as a rest.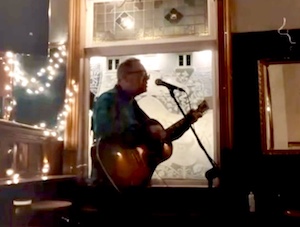 All in all Monday proved to be a very good night. And I'm glad I made the effort and the buses worked for me (mine had been ridiculously late, which meant I could catch it. Others on the bus had been waiting for 30-40 minutes apparently – oh dear).

Onwards & upwards.