A Lotta Lotto
Went to Phase One for the
Lottery Winners
gig on Friday and it was wonderful. They gave such a joyous performance, very much still on the No.1 album high of
Anxiety Replacement Therapy (ART)
. Thom announced that they were no longer at the top of the charts as someone called Ed had taken their place. I guess Mr Sheeran is a well known chap, but it won't be forever before the Lottery Winners are a lot better known. As an 'album launch' (a week or so on) it wasn't a full gig but still went to beyond an hour. I spoke to the band members afterwards congratulating them on the album and its success - and the performance that night. They were all exceedingly happy all round. Thom's chat between songs was never less than entertaining and it put me in mind of seeing Pulp back in the day and enjoying Jarvis between songs as much as the songs themselves.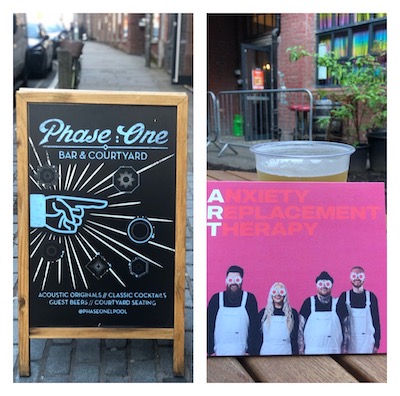 There was probably fewer than one hundred people at Phase One - in the middle of the Eurovision chaos at Pier Head. So many people are yet to hear of the band but they are getting out there with the success of ART, and more and more people will be discovering their songs shortly I am sure. On Sunday I went into a pub in Liverpool when there was no-one else there. I asked the bar manager (nicely) if they could put Lottery Winners on Spotify and she did. Needless to say she was new to them. The next customers in were a couple and before buying a pint they were struck by the music, 'Is that the Lottery Winners?' they asked. Turns out that they were big fans and had seen them lots of times, including at Phase One. Spooky!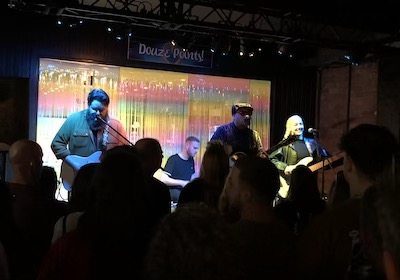 Talking of spooky, I bought a lottery ticket on the Friday of the gig and... yes I won! Not sure how the win will change me. But maybe I'll put the £4.80 towards a
Too Good To Go
or a kebab.