Kathryn Williams Gig
20/10/19 12:36 Filed in:
music
On Wednesday I went to watch Kathryn Williams play a gig at the Music Room in the Liverpool Philharmonic Hall. Not sure what my last gig was or when, it must have been sometime last year I think. Whatever it was it could not have been better than this one–or else I'd remember it (even with my ever growing years and diminishing brain cells).

The tour is to showcase the release of Kathryn's 'Anthology'. And by anthology I don't mean a single or double CD with all her best songs, oh no. The anthology is a release of the majority of her whole albums (ten of them), each of which is accompanied by a CD with alternate takes, covers, live stuff etc (aka 'rarities'). That's a lot of music.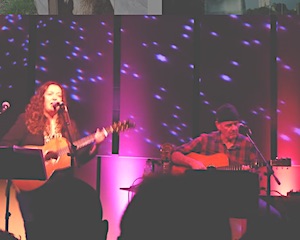 It was the first time I've been to the music room, which is at the rear of the Philharmonic Hall–at the same time as Kathryn's gig Christy Moore was playing the hall. Had an okay keg beer on (keg = expensive and cold, but better than a bottle of lager) and was glad to see it was a local brewery. The gig itself featured Kathryn, largely playing acoustic, accompanied by Neill MacColl (and yes, Ewan's son/Kirsty's brother). Whilst she was born in Liverpool, so it was a bit of a homecoming gig, she is based in the north east. She went through her back catalogue chronologically and interspersed it with some short stories and reminiscences–and occasionally jokes which didn't hit the mark, but were nonetheless engaging. It's amazing that her second album 'Little Black Numbers' – which was nominated for the Mercury prize that year – was back in 2000. Where does the time go when it's not around here?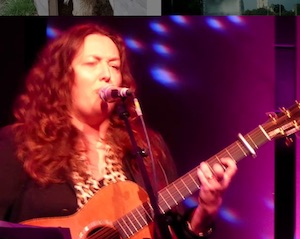 It was a gentle, spine-tingling occasion. I won't spend much time going over it, in fact I'll give you my eight word summary: Great songs, beautiful voice and a wonderful soul.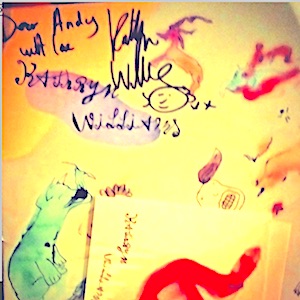 I bumped into four people there I knew, which goes to show some of my friends have fabulous taste in music. If you get the chance to see Kathryn play anywhere: don't miss it. In the meantime you can always buy an album or two of hers, or check her out first on Spotify. I went for the Anthology (sold at the gig at a good discount from the RRP), which I bought from the lady herself, and so I now have 20 CDs worth of music to enjoy.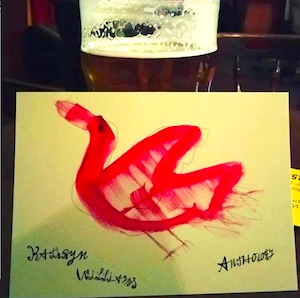 Website:
kathrynwilliams.co.uk