Final Open Mic of the Year
Yesterday I went to my fourth Open Mic event at the Sanctuary Bar, Liverpool. It was the final one of the year.
There was a decent turnout and it was very enjoyable. There were six or seven guitarists performing as well as a fab poet and an author reading a couple of his stories out.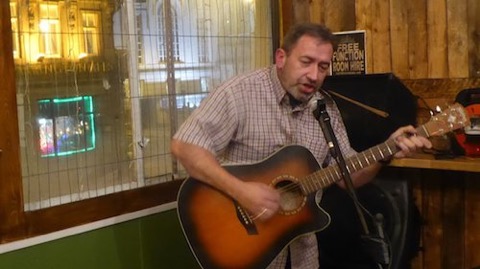 There were a couple of teething issues with a dodgy connection between the guitar and the PA and a severely struggling mic stand which was taped up and unadjustable. This meant I was a wee bit hunched up to get down to the hobbit level of the mic. I trust that at Xmas the Open Mic team will get a new mic stand. Er if they've been good.
I did a couple of songs I haven't performed before: '
Somewhere Down the Road'
by Chuck Prophet and '
Couldn't Get Arrested'
by Green on Red. In addition I did 'Better Be Home Soon' (Crowded House) and 'Van Diemen's Land' (U2).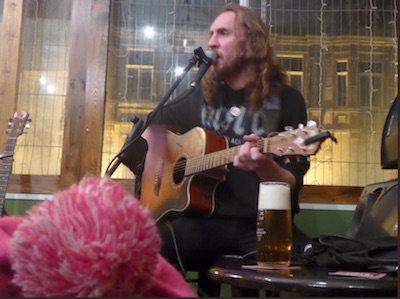 Getting more relaxed playing which can only be a good thing.
New year I hope to start writing my own songs.
I've uploaded a few of my practices of these songs on my
YouTube Channel
so I'll be able to chart my hopeful improvement as I get back into playing again.
Thanks must go to the Sanctuary Bar and the organisers of the Open Mic. It's a cool relaxed event and I'm glad to have found it. Roll on 2019.