Sodajerker.
I used to be a big user of podcasts but haven't been for a while due to technology issues (my
iPod
not talking with the
Ford
stereo for some reason). In recent weeks though I have returned to them using my phone (a
Redmi6
) and the PodBean app which the stereo seems to be happy with.
To that end I've returned to a few of my favourite Podcasts including:
'A Good Read' (BBC4)
'The Book Review' (New York Times)
'Clarkesworld'
'That Peter Crouch Podcast' and
Ok, and the Archers Omnibus (BBC4)
It's been great to get back to these, but best of all I've discovered a new one to me called '
Sodajerker
...
on Song Writing,
'
which comprises a couple of guys (local lads too - a happy coincidence) in interviews or, what feels more like relaxed conversation, with an enormous range of songwriters about their art and process. I've only listened to two so far - the recent one from
Dido
and an older one from
Elvis Costello
. They were both bloody excellent.
If all the others are half as good as these - and I've no reason to think they won't be - then I've found something wonderful and I am sure that anyone who is interested in music will find an episode (or 138) to enjoy. Yes, 138, it's been going since 2011. How the hell have I missed this for all that time? The thing that caught my eye whilst i was looking at Podbean in this instance was the name - as
Soda Jerk
is a song from one of my fave bands - the wonderful
Buffalo Tom
. So whilst I've found it by happy accident in some ways (because of the name), equally surely I could have spotted it exactly the same way earlier. Anyhoo, the main thing is I've found it now and I've got 136 episodes to plough through. Happy days!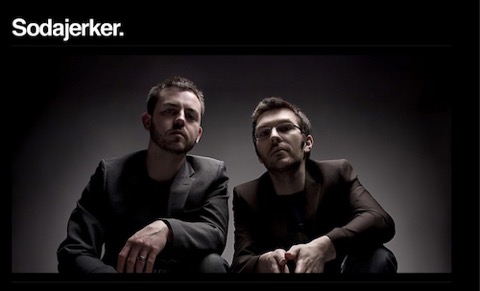 Next up for me will be a couple more locals with the conversations with
Paul McCartney
and
The Coral
. There's also
Adam Duritz, Mike Scott, Loudon Wainwright III
and
Paul Simon
... like I say a wealth of material to go through.
So in case you haven't found them yet, and you don't know Buffalo Tom so miss my attraction to it, if you've got a musical bone in your body; just get on it, folks. You won't be disappointed. Click on the picture above to go to the website or look them up on iTunes or with your podcast app of choice.