Love Hurts and Stuff
24/03/19 16:14 Filed in:
music
Set myself a target of 2k words this morning on a horror short and got there easily enough. Hope to get it finished by midweek. Probably be around 5k ultimately.
Next up was some guitar/singing practice. And I ended up recording two songs I've just taken on in the last week including '
Love Hurts
' (Gram Parsons and Emmylou Harris) which I sang at the Open Mic on Thursday. If you don't know the original then get on and find it. Not sure if my slightly sore throat helps or hinders.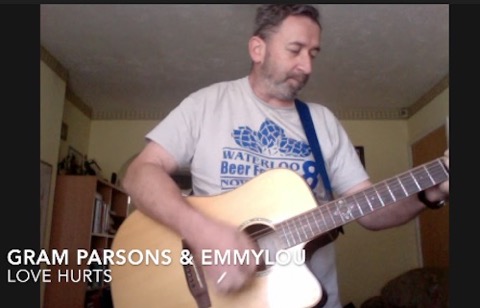 Then I went on and played a more recent song from the wonderful Decemberists, '
Down By the Water
' which I'd love to play along with 'This Is Why We Fight' ideally.
Anyways, all practice is useful.