Heart Breaks and Blondes in the Sanctuary
22/03/19 19:57 Filed in:
music
Had an enjoyable night at the Sanctuary Open Mic last night. Much better to get on before Dave Jones rather than after the blues master. After only playing three songs last week I played five this time to get the average back up to four. As I've been playing more I've added a few more strings to my bow, even if they are all slightly wonky.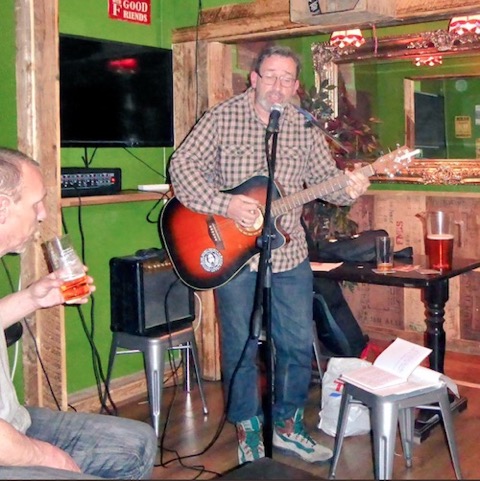 In the end the songs I went for were:
Somewhere Down the Road (which seems to be my go to for getting me going at the mo)
Heart is Living in the Sixties Still (following Paddy's Day last week)
Take Me Down to the Infirmary
Love Hurts (an ambitious duet for one)
Heart Breaks Like the Dawn
It was good to see both Bobo and John, the Open Mic organisers, play this week - it's been a while.
A couple of regulars didn't turn up, which meant that the chilled night was even more chilled (and gave me time to not worry about playing five songs either). There were I think six singers and a poet and short story teller. Just need to cram in 10,000 hours of practice before the next one.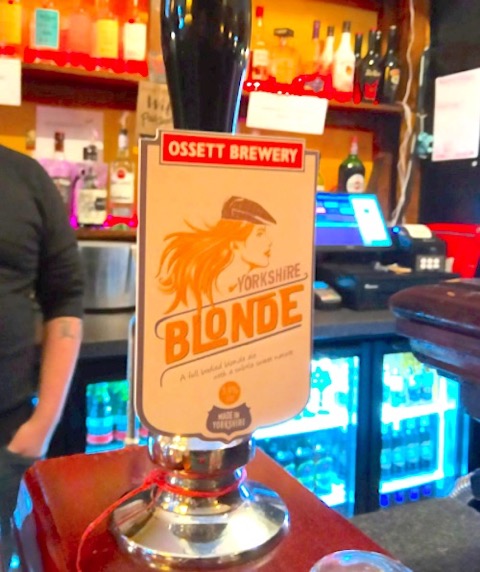 The Ossett '
Yorkshire Blonde
' was bloody lovely last night too and I didn't even try anything else.