A Birthday Walk in Chester
27/02/22 13:51
A Chester Circuit


This weekend I was supposed to be out for a few drinks in Chester for my mate's birthday, but he managed to catch Covid on Wednesday which put paid to that. But I thought I'd go anyway in the guise of scoping it out for next week. It was a nice sunny day and I got around a nice wee circuit.


Cellar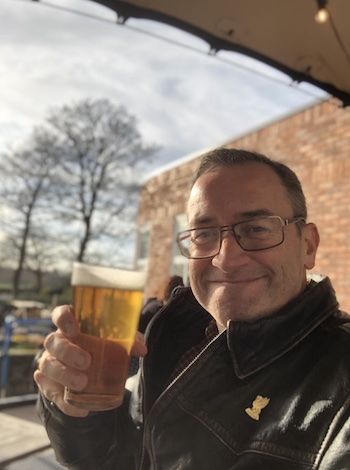 Sunshine at The Architect beside Chester Racecourse
As usual the loop from the railway station starts with the
Cellar
(Harker's was too busy), and ended in the
Deva Tap
. In between the
City Tavern
, the
Architect
(there was no room in Beer Heroes),
Bear & Billet
,
Cross Keys, Kings Head,
and
the Cavern of the Curious Gnome
.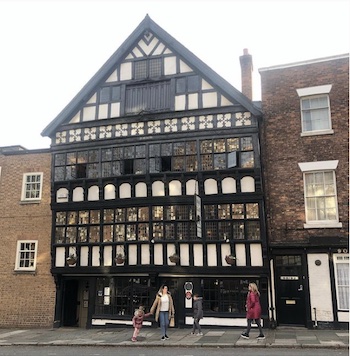 Bear & Billet
Cross Keys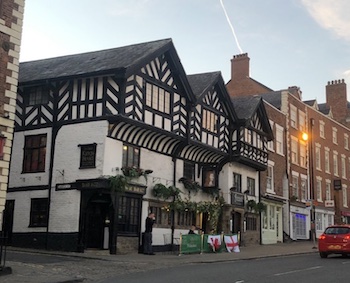 Kings Head
Everywhere was lively and the beers were good. It appeared at one point that Chester had been taken over by
Mobberley Brewhouse
with their ales in quite a few of these hostelries. Out of the eight pubs I ended up with Mobberley Summit and Chinook over three successive pubs. Other than that I had a relatively pale day with:
Lakes Brew
'Pale',
Joules
'Slumbering Monk',
Cross Bay
'Blonde',
Neptune
'Triton', and
Onset
'White Rat'.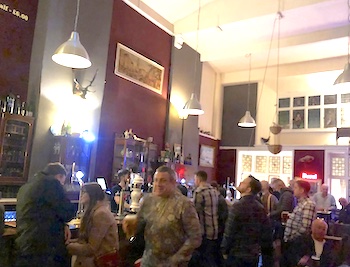 Cavern of the Curious Gnome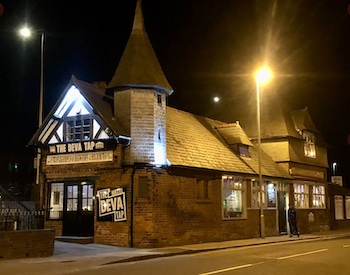 Deva Tap


All in all it was a nice birthday do for my mate, even if he doesn't realise it. Still we're going to go to Chester again next week in a rescheduled celebration – so I'll get to do it again.

Cheers, people.

PS Deva Tap was pub No.
75
for the year.