Missing: A Kindred Spirit
06/01/23 23:24
It's 2023. As a kid I grew up watching Space 1999 and found the year an enticing one of excitement and adventure. Then I guess being a kid life was all an adventure. And 1999 has since been and gone (well gone), much like the feeling the hope and excitement - and hair options. So many things are now in the rear view mirror; including 2022. This time last year I was in the first week of my quest to go to as many Liverpool pubs as I could early in the year. I actually made it to 48 different pubs in January. Which was pretty good going in my one man fight against Dry January and the Covid Business Effects.

This year I'm yet to decide (or at least announce) whether I have any similar goals. It is patently a different environment we are in now than this time last year; some things better, some worse. But more of that another time.

Unfortunately first off I must write a wee bit about a missing man who is a kindred spirit in Liverpool: Matthew Dillon. I've always just known him as Matt. The pubs I frequent across the city were similarly destinations for Matt. Many is the time I've walked into a pub he was in, or he walked into after I'd gone in. I frequently bump into him in the Head of Steam, the Fly, Grapes, Dispensary, Roscoe, (the Keystone, back in the day), the Sanctuary… well, you get the picture. He'd always be wearing a cap or woolly hat. And he'd always be approachable. It was a trademark.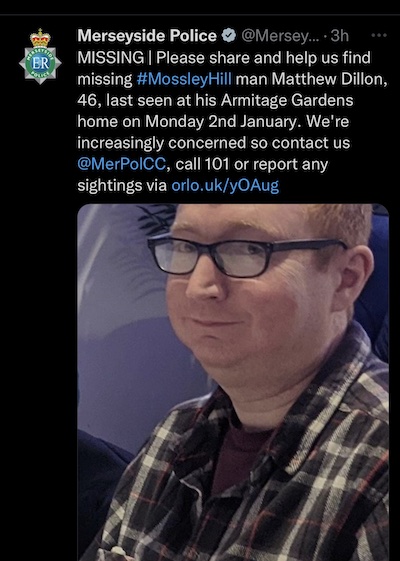 Merseyside Police Tweet this week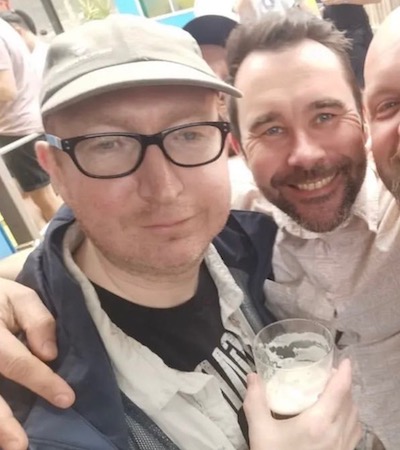 Matt at Carnival Brewery
He is a quiet, unassuming fella, with a love for real ale and a wander. And at 6.1 feet was hard not to notice even if he was never animated in drink.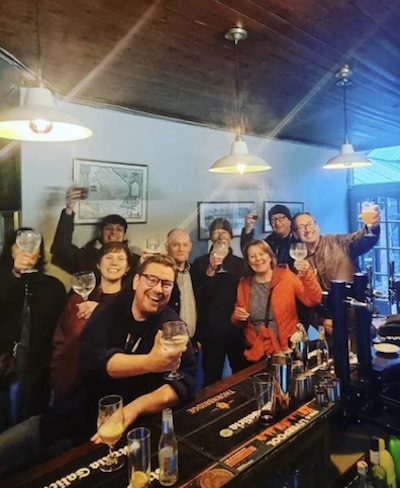 Matt at the Keystone on the last day of opening (at the back next to me)

On Monday he apparently went out as per norm for a standard wee trip out. It is not clear where he went out. I've heard he was considering Southport, but I consider it unlikely given Bank Holiday travel issues and the unknowns there would be on which places would be open etc. That said, maybe he took the opportunity on a day off to go and investigate Southport. So it can't yet be discounted.

Apparently he'd been messaging on WhatsApp that he'd head home on the 80 bus – and he was last on WhatsApp around 10pm or so. It appears he didn't get home that night, and wasn't in work the next day. Since then on Instagram and Twitter (and Facebook, which I don't have) countless people have been posting pictures of Matt and requesting any information you may have, as have I. I find it difficult to believe no one saw him out on Monday.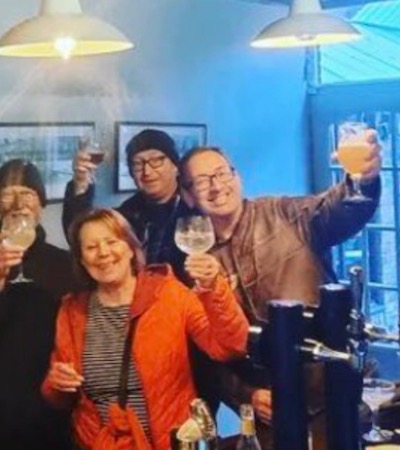 Matt at the last day of the Keystone with trademark hat
Both Merseyside Police and Liverpool Echo have published photos and a request for information now. Surely some info must be out there and be forthcoming.

So I can only ask again: Did you see him about on Monday, and if so where and at what time? Or have you seen Matt since? Any information could be useful, however early in the day, as it helps build up a timeline and rule in and out potential locations for him and therefore focus investigations. His family and friends are worried and we all want a positive resolution to this as soon as possible.


Poster in the Fly in the Loaf.

Please think: were you out (maybe watching the Liverpool match on the telly) and did you bump into him? I was in Dr Duncan's watching the match and didn't see him there.

If you have any information please contact Merseyside Police @MerPolCc, Call 101, or report sightings via
orlo.uk/CZBnK